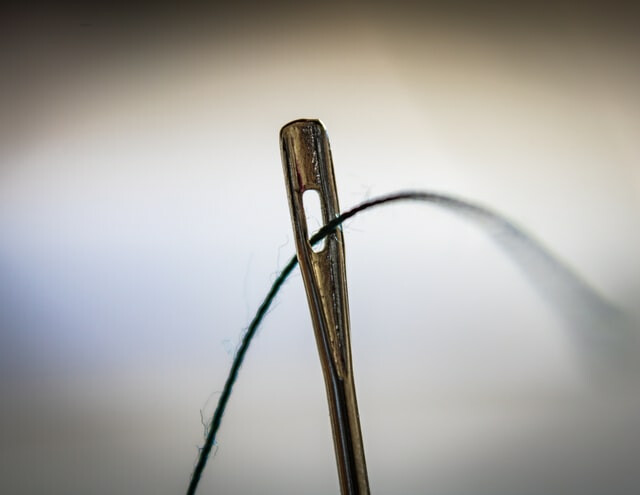 Jan 24, 2022
Hobbies & Interests: All About Collecting Custom Embroidered Patches
People around the world make a hobby out of collecting things. From pins to shoes, hats, motorcycles, and, yes, custom patches are all examples of items that people collect. Patch...
Author: Jesse Daugherty
People around the world make a hobby out of collecting things. From pins to shoes, hats, motorcycles, and, yes, custom patches are all examples of items that people collect. Patch collecting has become an entertaining hobby for many, and organizations worldwide have gotten into the trend. Custom patches have become highly sought-after keepsakes, and they are collected for various reasons.
Custom patches are worn by military members, law enforcement, fire, and emergency service personnel and are typically based on their station, role, rank, and more. Different departments commonly design their own patches, which means each station or department has multiple patch designs. This makes patch collecting a popular pastime among the ranks. Law enforcement agencies also design special patches for charity and fundraising events. These patches are more rare and sought after by collectors thanks to their rarity, design, and what they represent.
Military patches are prevalent. They are often sought out by veterans, who use them to represent wars and battles they have fought in, lost comrades, and more. Military patches are decorated with elements and details that have meaning, denoting a time in history, and a time in one's career. Collectors even trade patches, further expanding their collection while seeking out the rarest and unique patches they can find. While military patches are one of the most popular patch styles collected, they are not the only ones.
However, it's not just fire, police, and military patches being collected. Boy Scout and Girl Scout patches have become popular collector items too. These badges are earned by scouts based on their accomplishments. Presented for special merits, each age group has its own particular patch, while an event known as the "Trade-O-Ree" has been established to buy, sell, and trade Boy and Girl Scout memorabilia. Scout patches have become some of the most coveted items at the event. However, scout patches can also be found online and in surplus stores around the country. Military patches are especially collectible, thanks to what they represent.
However, the military isn't the only government agency to use custom patches. NASA also creates official patches for each mission, doing so since the Gemini V launch in 1965. These patches were once embroidered but are crafted from non-flammable "Beta cloth" these days. The patch features a unique design that is screen printed onto the cloth. These custom patches are typically presented to the support crew and other personnel, who are also given standard embroidered patches. Both are incredibly popular for collectors, who seek out patches based on specific missions, astronauts, and more. These are great patches to add to the collection, especially worn by those who worked on the mission. Those are just a few examples of collectible patches.
At Patches4Less.com, we know custom patches. We specialize in creating custom embroidered patches, and we've been in the business for nearly twenty years. With that experience, we have created custom patches of all sorts, including military patches, employee patches, and more. Custom patches are a great way to add some personality to your favorite garments; however, they can also be used to commemorate special events, identify group members, and more.
At Patches4Less.com, we use top-quality materials and artwork to create stunning patches that you can wear with pride. Our range of customization options allows you to choose from multiple patch sizes, plenty of thread colors, and several patch backings. We are committed to providing the best patches on the market along with unbeatable pricing and unrivaled customer service. To find out more about our custom embroidered patches or to design your own, call us toll-free at 866-847-2824 or fill out our no-obligation free quote form now. Let us show you how painless ordering custom patches can be!