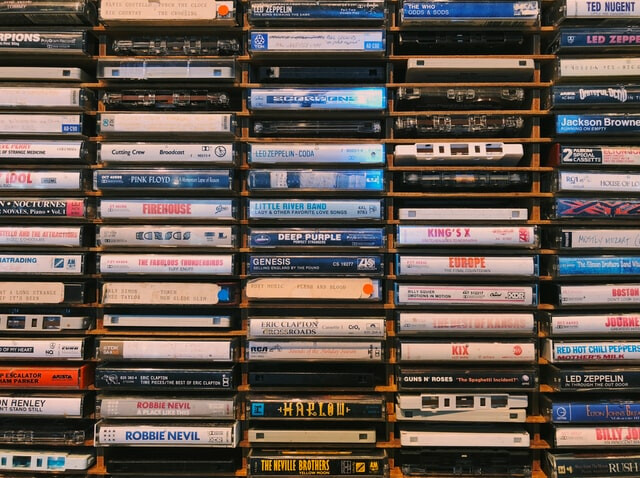 Hobbies & Interests: Patch Collecting Is Growing Worldwide 
Around the world, everyone collects something. For many, trading and collecting patches has grown into an entertaining and engaging hobby. For some, it's baseball cards or pins; some people collect...
Around the world, everyone collects something. For many, trading and collecting patches has grown into an entertaining and engaging hobby. For some, it's baseball cards or pins; some people collect cars, while some even collect sneakers and hats. Collecting can be fun and enjoyable, and collecting custom patches has become a favorite pastime for many. Custom patches have grown in popularity through the years, which has added to the appeal for collectors worldwide. Patch collecting isn't a new hobby, however.
For centuries people have used symbols to show loyalty and affiliation to a religion, family, or culture. The badges were typically made from metal and worn to show their beliefs, as well as famous places and well-known locations they had visited. Patches exploded in the 19th century thanks in part to the growth of the souvenir industry. Patches were created to remind people of their journeys and their adventures.
During the 20th-century, people began placing patches on their backpacks and clothes, noting special events, hobbies, bands, and more. This was especially true for hikers, which was a trend that expanded with the rise of National Parks and vacationers. During World War II, American soldiers would often send back patches and badges of places they were stationed. These patches became special keepsakes for friends and family, becoming known as "sweetheart patches." It wasn't long before the British began producing patches that represented famous destinations and other patch souvenirs.
These days patches are popular collector's items for retired military and veterans, tourists, and other collectors. It's easy to see why patches have become collectibles. Their colorful and intricate artwork is eye-catching, while they also serve as emblems for police and fire departments, Scouts, military units, and other organizations. That's part of what makes patch collecting so appealing. For many, patch collection starts early. Boy and Girls Scouts trade patches during their involvement with the organizations. Scouts will collect patches for local or regional gatherings, and many will seek out patches from national and international branches. Those who start collecting patches, and anything else, as children are likely to continue the hobby throughout their life.
Military patches are especially popular collector's items. They carry special meaning to those who served and many, both active duty and former, collect unit patches. Many times, these patches relate to their own service or that of loved ones or friends. Military patches carry sentimental meaning that is unique to the individual.
Patches can be found almost anywhere these days. Patches are easy to come across, from boutiques and department stores to Scouting events, fairs, flea markets, swap meets, and more. They can also be found through online groups, which offer a vast selection of patches to sell and trade. Enthusiast groups are also an excellent resource for finding rare patches or designs that suit your style. Antique stores are also a good place to find some old, iconic, and outstanding patches. However, the best thing to do is keep looking everywhere. Great patches can be found anywhere and sometimes in places you wouldn't expect. Real collectors are always on the hunt!
You can also make great custom patches of your own. At Patches4Less.com, we offer top-quality patches and low prices, paired with the best customer service on the market. Sure, they may not be collectibles, but custom patches are great keepsakes for friends and family. If you would like to find out more about custom patches, call us toll-free at 866-847-2824 or email us. Let us show you how easy creating custom patches can be!
---
Jesse Daugherty
Blogger
Hello, I'm Jesse Daugherty, a music enthusiast, sports aficionado, and an avid supporter of the arts. I'm a writer and content creator. For the past 5 years, I've shared my knowledge of custom patches and other promotional products, exploring their designs, meaning, and purpose.