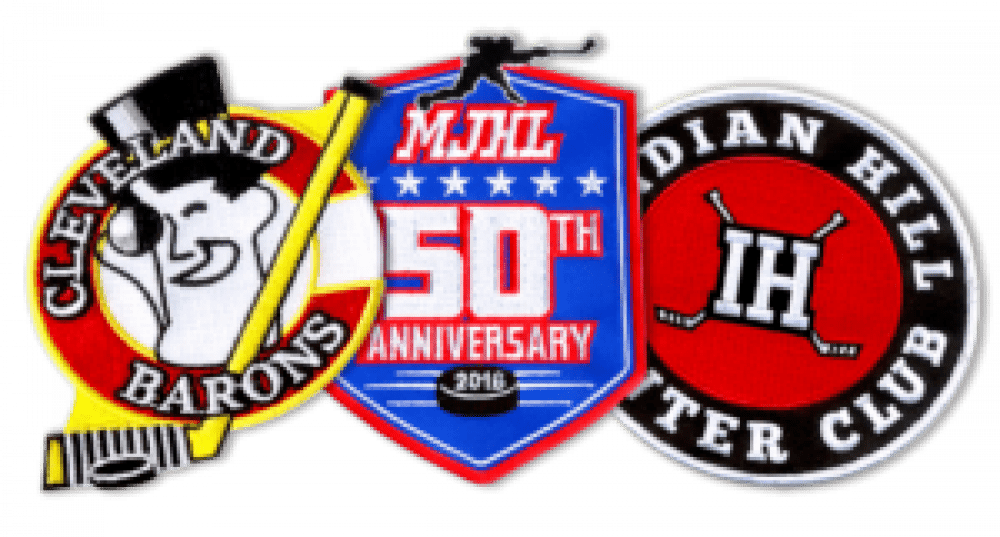 Hockey Patches for Your Local Sports Team
Patches4Less.com is your one-stop provider for great looking, long wearing custom hockey patches for your club or youth team!
If you're a hockey fan, you've seen hockey patches on NHL uniforms. You know the logos of your favorite teams. They're a great way to promote the team identity. But did you know you can get hockey patches for your local sports teams that will do the same thing? Patches4Less.com is your one-stop provider for great looking, long-wearing custom hockey patches for your club or youth team!
Hockey patches boost your community's awareness of your team. Start with the team logo and build an identity that the fans can root for. Custom patches also increase team camaraderie and unity among players.
Patches give you a chance to define your team's image. Do you want a funny image, a friendly mascot or a serious competitor face? Put it on a patch!
Need a great fundraiser? Create team patches to sell to raise money for your team's needs. Custom patches are popular and give your team's fans a way to show their support. They can add patches to jackets, vests, backpacks or just about anything else to show they believe in your players.
You can even use custom patches to showcase legendary players, playoff wins, or other events important to your team. If you want to commemorate anything on the ice, add custom patches, large or small, to your jackets or uniforms.
Why We're Your Best Choice for Hockey Patches
If you're shopping for hockey patches, Patches4Less.com is your source for the hat trick of great patches, great prices, and great service. We're committed to your total satisfaction with your order.
Whether you already have a design for your team patches or just an idea, we're here to help. Our artists will work with you to be sure your design is perfect for your team. Include your team mascot, crossed sticks, pucks or any other image you want. We don't charge for artwork or revisions, so your patches will look exactly the way you want before production begins.
Speaking of production, we use only the highest quality embroidery thread and twill backing to produce your hockey patches. Our state of the art high-speed embroidery machines can reproduce virtually any design accurately and cleanly. And did we mention they're fast?
We're proud of our patch quality. That's why we back up everything we sell with our 100% Satisfaction Guarantee. If you find any hockey patch you order from us to be defective in either materials or workmanship, we'll gladly replace it at no extra cost to you.
A word about price – Patches4Less.com will not be undersold. It's that simple. If you find a lower price on identical hockey patches, let us know. We'll match or beat that price.
As for the third part of the hat trick, customer service, we have a simple motto. We treat our customers the way we want to be treated. That's why we offer free artwork and design, free setup, up to 7 thread colors free per design, and free shipping to any address in the continental United States. That's why we treat our customers with respect and never subject you to any hidden "gotcha" prices or tacked-on fees. We don't just want your order today. We want to serve all your custom patch needs for years to come.
Ready to find out more? Make a power play and call us toll-free at 866-847-2824, or fill out our no-obligation Free Quote form. Hot patches, cool prices, and warm customer service are waiting for you at Patches4Less.com!
---
Rick Cundiff
Content Director, Blogger
Rick Cundiff spent 15 years as a newspaper journalist before joining TJM Promos. He has been researching and writing about custom patches and other promotional products for more than 10 years. He believes in the Oxford comma, eradicating the word "utilize," and Santa Claus.