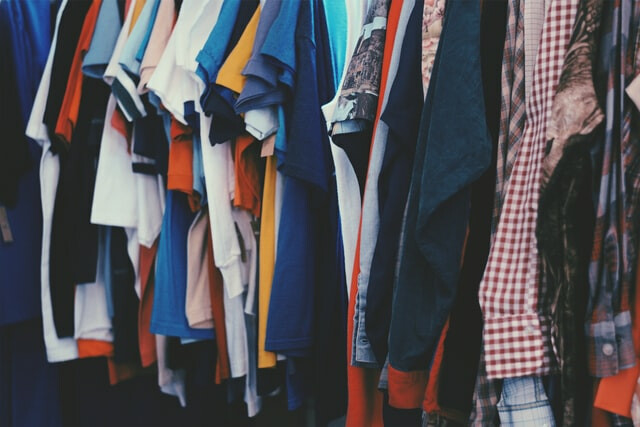 How To Attach Custom Patches To Your Favorite Garments
Patches are a great addition to any garment or accessory. When adorned with embroidered patches, jackets, hats, sweaters, vests, bags, and backpacks all stand out. Patches are a fantastic way...
Patches are a great addition to any garment or accessory. When adorned with custom patches, jackets, hats, sweaters, vests, bags and backpacks, all stand out. Patches are a fantastic way to show your style and personality.
Choosing an attachment method is an important step when creating a patch. Not all patches are the same, and neither are fabrics. The attachment method you choose is determined by the patch type you choose and the material to which it will be applied. Let's explore the best way to attach custom patches to your favorite items.
Sew-On, Iron-On and More
Sew-on patches are the classic, most popular patches. However, iron-on patches are a close runner-up. Sew-on patches are permanent and durable, though they can be a little bit challenging to apply. Iron-on patches are durable and semi-permanent and can easily be put in place with an iron and about five minutes of your time.
Velcro® backing is another popular option, which allows you to quickly and easily remove your patch and reapply it to another garment. Tape backing is available too. This provides an easily removable patch that is less permanent than other backings. Tape backing is recommended only for short-term attachment.
Now that you know your options let's talk about garments, accessories, and fabrics.
Fabrics – The Key to Your Attachment Choice
Jackets and vests are among the most popular articles of clothing for patches. Denim and leather jackets make ideal homes for patches, but these materials are incredibly different from one another.
Denim jackets are made from cotton, which can withstand the heat of an iron, for iron-on patches. If you prefer, it's a perfect material for sew-on patches as well. As for leather, iron-on patches are a no-go.
Leather cannot stand up to the heat of an iron and can scorch or burn. The last thing you want to do is damage the garment onto which you apply your patch. Sew-on patches are the best option for leather jackets or leather garments of any sort.
Shirts and sweaters can look amazing with custom patches too. For men and women, shirts come in all sorts of materials, from cotton to silk. Like denim and leather, some patches are better suited for specific fabrics. Cotton shirts and sweaters are durable, which means you can opt for either traditional sew-on or iron-on backing. Silk cannot withstand the heat of an iron, and must have patches sewn into place instead.
Velcro® patches are ideal if you want to move patches between garments or want to be able to remove them at will. One section of the hook-and-loop fastener gets sewn onto the garment, the other section onto the back of the patch. When pressed together, the two halves create a secure attachment, that can easily be changed instantly.
Jeans are the perfect home for any patch. As noted earlier, denim is an exceptional material for both iron-on and sew-on patches. It's more about placement when it comes to jeans and patches. If you place your patch in an area that wears and tears, a sew-on patch is more likely to stay in place. Sites with less wear can accept iron-on patches.
---
Jesse Daugherty
Blogger
Hello, I'm Jesse Daugherty, a music enthusiast, sports aficionado, and an avid supporter of the arts. I'm a writer and content creator. For the past 5 years, I've shared my knowledge of custom patches and other promotional products, exploring their designs, meaning, and purpose.