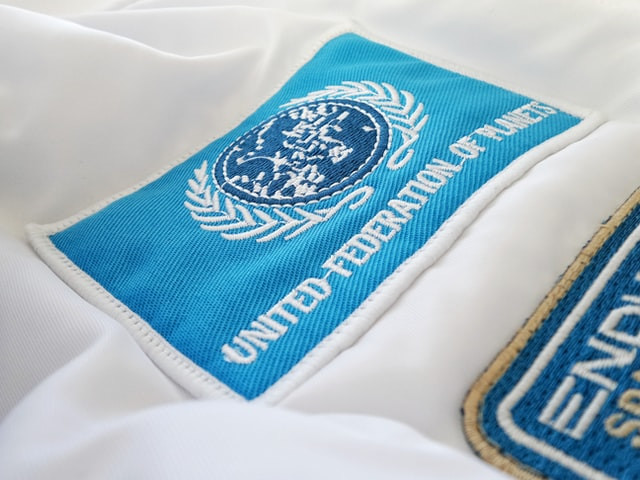 Oct 6, 2020
How To Choose A Custom Patch Provider
There are a variety of custom patch makers that can help you create a unique patch design. Just search and look for yourself. However, narrowing down your options to get...
Author: Jesse Daugherty
If you're shopping for custom patches, there are multiple custom patch makers in the marketplace. Just do a quick internet search and you'll find plenty. Narrowing down your options to get the best deal and the highest quality custom patches can be a bit daunting.
With just a little planning, however, the process of picking a custom patch provider is quite easy! But what should you be looking for?
To start, look for a company that offers free artwork and unlimited revisions. Even if you have a fully-realized concept prepared, the artwork file will still need to be converted to be compatible with the manufacturing process. And you might want to revise colors or styles once you see a proof. A good provider will always send you a free digital proof of your design for your approval or revision before production begins.
Ask if the provider offers free shipping, and if so, how long will your order take? Almost all of the custom made patches that you can buy are advertised with "free" shipping. However, not all shipping is the same. Free standard shipping can take anywhere from a few weeks to a few months. A reputable provider will give you an estimate of anticipated production and shipping time, ideally within two weeks or less of the time you place your order.
Look for a written guarantee of quality. Any defective products should be replaced at no additional cost to you. This will ensure that your custom patches are first rate and free of manufacturing or material defects.
Speaking of material, any good patch supplier will use only the highest quality materials available, including backing twill, embroidery or weaving thread and/or printing processes for PVC patches.
Each company is different! You can get a good feel for their level of customer service from customer reviews, their length of time in the business and their Better Business Bureau rating (if they have one.)
At Patches4Less.com, we offer the best patches on the market, using top-quality materials, and our graphic artists are second to none. We've been satisfying customers for more than 15 years, and have earned a BBB rating of A+.
We making ordering patches fast, easy and even fun. Our team will work with you to ensure that your custom patches are exactly how you envisioned them.
Let us show you how easy designing and ordering custom patches can be! Get a free quote, or send us an email with any questions you have. We're your dependable source for custom patches of all kinds!