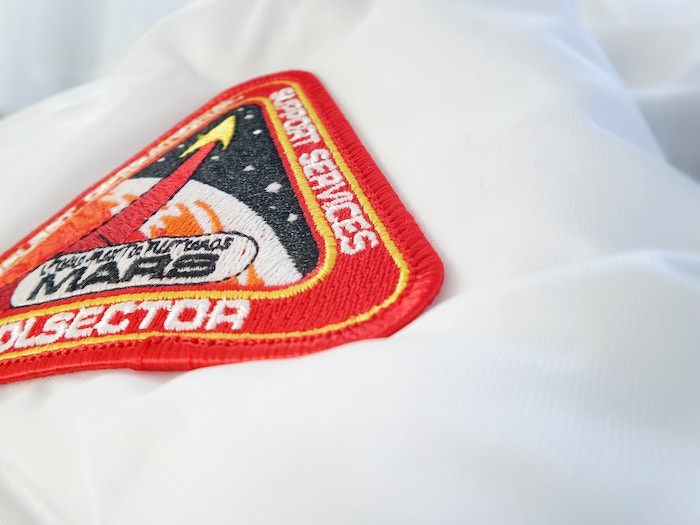 How To Choose The Right Attachment Method For Your Custom Patches
For any brand, custom patches have become a popular way to promote products, designs, and more. They are great for making a statement, or even a joke, as well as...
For any brand, custom patches have become a popular way to promote products, designs, and more. They are great for making a statement, or even a joke, as well as a stylish addition to any garment. From uniforms and custom jackets to backpacks and more, patches offer an outstanding way to stand out and get your message across.
However, when thinking about custom patches, it's essential to choose the right attachment method. This all hinges on your intended use. With a little information, it's easy to choose the right way to attach your custom patches.
First things first, let's talk about what you need from your patch. Each attachment method has its pros and cons. A reputable patch provider will assist you in deciding which is the right option for your needs. Do you want them attached permanently to the garment? Or, do you want a quick, easy attachment method or something more secure? Your answers will help point you in the right direction in terms of which attachment method is the right one for you.
There are a number of different attachment methods. Sew-on patches are sewn directly onto garments. This is the most basic way to attach patches, as well as the most permanent. Your custom patches will arrive in the most basic form, designed to be positioned on the garment, then sewn into place.
Iron-on patches have a heat-sensitive adhesive on the back. Once positioned on the garment, a cloth is placed over the patch, and the design is applied with a hot iron. This secures the patch in place, and its also the easiest way to permanently attach your patches.
For those concerned with the precise positioning of a patch, use the iron-on backing to attach the patch to a garment, then sew it precisely into place. This ensures that the positioning is proper, while also making sure the patch stays attached to the garment.
Plastic backing can be added to iron-on patches as well. This gives extra support, which means your patches will keep their shape. Velcro™ patches add hook-and-loop fasteners to the patches. This is perfect for patches that need to be easily removed. This style is ideal for military uniforms and other circumstances where patches might need to be removed often or quickly.
Button Loop attachments add a simple loop at the top of patches. This is designed to hang from a button or lapel pin. There is no sewing or gluing required, and the patches can be removed or transferred to another garment effortlessly.
Last but not least, tape backing can be easily removable and is not permanent. This attachment method is best used when you need a quick choice to attach patches to a particular outfit.
Now that you have a better understanding of how to attach your custom patches, it's time to choose the right patch provider. Look for a company that has been in business long enough to have a track record of success. Look for the highest quality patches, and demand a guarantee.
Here at Patches 4 Less, we offer an exceptional range of custom sizes, shapes, colors, styles, and attachment options. We will also not be undersold. If you find a lower price on identical custom patches, let us know. We will match or beat that price. We have created custom patches of all sorts for fifteen years, and our graphic artists are some of the best anywhere.
We also offer our 100% Satisfaction Guarantee covers every single product we sell. Let us show you how easy ordering custom patches can be. Call us toll-free at 866-847-2824 or fill out our no-obligation Free Quote form. We are the source for the best custom patches you can buy!

---
Jesse Daugherty
Blogger
Hello, I'm Jesse Daugherty, a music enthusiast, sports aficionado, and an avid supporter of the arts. I'm a writer and content creator. For the past 5 years, I've shared my knowledge of custom patches and other promotional products, exploring their designs, meaning, and purpose.