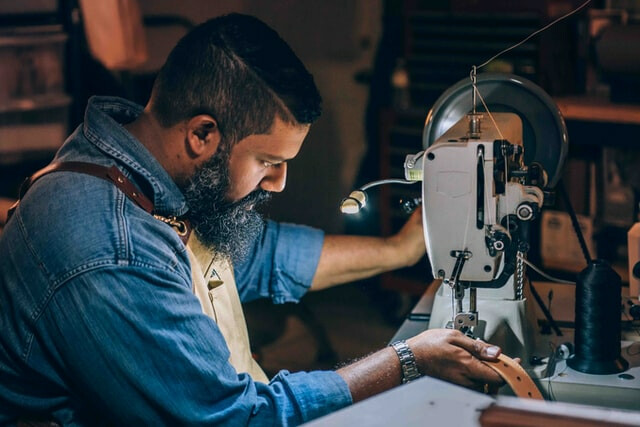 Jan 10, 2022
How To Wear Sew-On & Iron-On Patches
Embroidered patches say a lot with a little. From logos to slogans, emblems, insignia, and more, patches can get the point across in a way that not many items can...
Author: Jesse Daugherty
Embroidered patches say a lot with a little. From logos to slogans, emblems, insignia, and more, patches can get the point across in a way that not many items can. Custom patches are perfect for many reasons, and at Patches4Less.com, we have created and produced patches of all kinds. There are several different styles of patches and even more options that you can customize. Today we take a closer look at two of the most popular patches, sew-on patches, and iron-on patches. Both are good for several reasons, but we will examine the best way to use both. Find out more below!
Regardless of your style or what style you are going for, there are various ways to wear patches stylishly. Maybe you are inspired by something you saw on Instagram or TikTok, or perhaps you want something to represent your school or your favorite sports team. With a custom patch, you can design something that suits the look you are after. Sew-on patches have been around for decades. The 1970s and '80s punk rock scene feature denim covered in custom patches. Band patches are trendy among fans, while these patches can still be seen today.
Sew-on patches are versatile and can be placed on t-shirts, jackets, jeans, sweats, and other apparel. Branded patches have become quite trendy recently, offering a unique way to add your style and personality to your favorite garments. Sew-on patches have even been used to pair with a wedding "save the date" announcement. This is a fun and unique option for guests. Patches can even be created for other special events such as fundraisers. Patches are sleek yet straightforward and can elevate your style in various ways.
Pair sew-on patches with black jeans or other dark denim for a sharp and sophisticated look. Great for athletic club teams, sororities, fraternities, and other organizations, patches are a form of style and identification. Purchase sew-on patches for blazers and sweaters in the colors and materials of your liking. Remember, patches can also be chic and sporty.
Consider adding custom patches to e-commerce collections. Custom patches can be used to encourage folks to strive for specific achievements and honors, fostering team spirit and a greater sense of unity. Companies are even using them as incentives for employees and sales team members who show loyalty and determination. Of course, custom patches are popular amongst bikers and motorcycle clubs. They are a way to stand out and showcase personality and membership. Patches are a great way to get the word out about special causes. Thanks to their durability and versatility, they are also the best option for military and employee uniforms.
Now let's talk about iron-on patches. Much like the sew-on patch, iron-on patches got their popularity in the 1960s and '70s. Patches were placed on everything from jackets and pants to bags and backpacks. They are still popular today, used by brands, companies, and more.
Naturally, denim is always a great partner with patches. Use patches to upgrade your favorite vests, jeans, and other denim apparel. A simple patch can do a lot for a classic denim jacket. In the '90s, patches became a popular addition to backpacks. Like clothing, patches take something simple and add a sense of style and character. Whether you are rocking the standard backpack for school or a bag for your other belongings, a custom patch can add a unique aesthetic.
Iron-on patches are also a great way to personalize your favorite tee. T-shirts provide a more subtle background for patches, which perfectly fit the pocket area. Get creative and design a patch that shows off your personality.
Sew-on and iron-on patches are just the beginning. While they are two of our most popular options, at Patches4Less.com, we offer a variety of attachment options, as well as a full range of thread colors, borders, and other details. If you are looking for high-quality embroidered patches at an affordable price, you've come to the right place.
Find out more about our custom embroidered patches and all of our options. Give us a call at 866-847-2824 or email us with your design or any questions you have. We're always happy to help. Ordering patches is easy and fun!