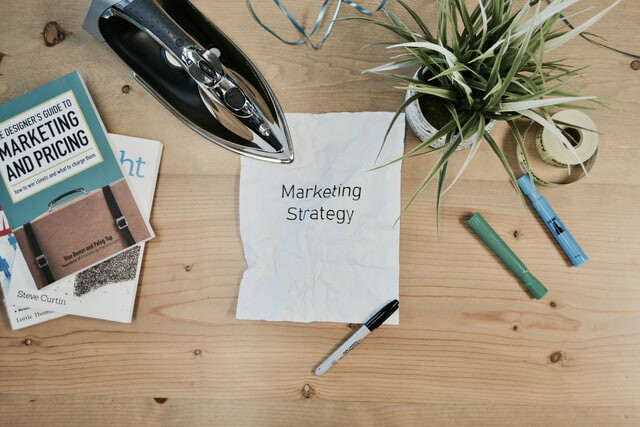 Ideal Ways To Market Your Business With Custom Embroidered Patches
Businesses of all sizes look for any possible marketing advantage to give them a leg up on the competition. An affordable and unique way to promote any brand, company, or...
Businesses of all sizes look for any possible marketing advantage to give them a leg up on the competition. An affordable and unique way to promote any brand, company, or organization is with custom patches. Many overlook custom embroidered patches, though they can be seen just about everywhere. Custom patches are seen on jackets, shirts, backpacks, bags, and more. They are even used by businesses to identify employees.
Custom patches allow you to add your logo to any garment; however, they are also perfect for conventions and expos. Patches are a unique way to showcase your brand, and they may be customized to say and show exactly what you want. Custom patches aren't going anywhere soon, so why not use them to your advantage.
Today, we look at a few great ways to market your business with custom patches. The best part about custom patches is that they can be produced to your liking. From imagery to logos, the text and even the colors are all up to you. No matter the shape or the size, your idea will be brought to life in a beautiful custom patch. However, you don't have to have a large patch for significant results.
Small patches will convey your message and promote your brand just as well as a large patch. Patches, regardless of size, can tell customers about the business, the employees, and more. It increases confidence in your customers while also adding a branding element.
Custom logo patches are ideal for uniforms, but they are also popular for hats and caps. Logo patches will associate your customers with your brand through imagery, colors, and text. And, when worn, they announce the brand to people in the vicinity.
As we mentioned above, uniform patches add a sense of confidence to the customers. It's reassuring that the person at the door or front desk is there for a purpose. They also serve as a way to reinforce your brand subtly.
Not only are they great for employee uniforms and other garments, but they are a must-have at trade shows, conventions, and expos. Embroidered patches are a way to stand out from the rest of the attendees, especially with bright, colorful artwork. Patches may even be given away.
They can be a fun collectible item that your customers and clients will cherish for years to come. Even political campaigns have used them as a way to spread their message. If you are looking for top-quality custom patches to market your company, we are here to help.
At Patches4Less.com, all we do is custom embroidered patches. We are a one-stop source for all of your patch needs, and we have a fifteen-year track record that speaks for itself. Our reputation has been built by providing top-quality work, outstanding customer service, and the best prices in the industry. We are committed to value and quality, which is why we offer free setup, up to 7 thread colors free per design, free artwork and revisions, and free shipping to any continental U.S.A. address.
We use the best quality and materials, as well as state-of-the-art computer-controlled embroidery equipment. This ensures that every custom patch turns out perfect and precise. On top of our incredible products and outstanding customer service, we also stand behind our work with a 100% Satisfaction Guarantee.
We even make ordering custom patches fast, fun, and easy. Simply fill out our no-obligation Free Quote form or email us. Let's create something stunning for your company!
---
Jesse Daugherty
Blogger
Hello, I'm Jesse Daugherty, a music enthusiast, sports aficionado, and an avid supporter of the arts. I'm a writer and content creator. For the past 5 years, I've shared my knowledge of custom patches and other promotional products, exploring their designs, meaning, and purpose.