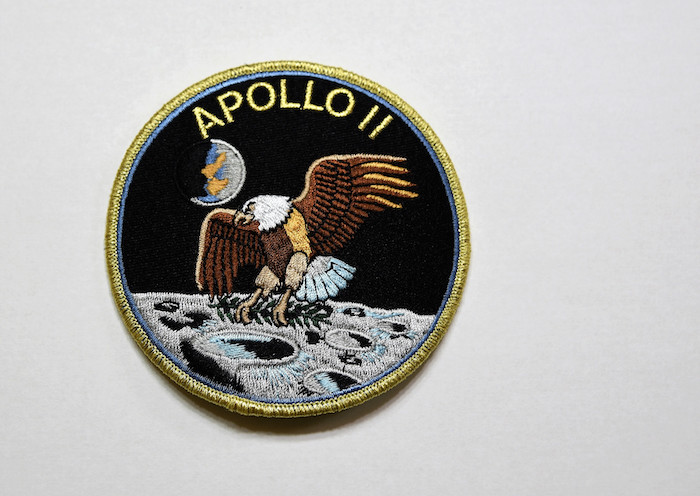 Important Options For Custom Patches
So you're considering ordering custom patches. But have you thought about the kind of patch or the purpose of the patch? It's important to have a design in mind before...
So you're considering ordering custom patches. But have you thought about the kind of patch or the purpose of the patch? It's important to have a design in mind before getting the creative process going. However, those choices are just the beginning. Custom patches can include special backing, thread types, merrowing and other items that add depth and character to your initial design.
Sure, designing a custom patch can be complex, but we make it simple. At Patches4Less, we have an experienced team of designers and graphic artists who can take your idea and help you create the perfect custom patch. Patches come with an array of options depending on the material you have selected. There are hundreds of options, but we're going to look at the most important!
The front of your patch is just the beginning. The rest of it has to do with how you plan on attaching them to your garments. Iron-on applications are popular, but for a more durable and rugged approach, sew-on patches are your best bet. A firm backing will add extra-strength, though you can opt to both iron-on and sew your patches. For alternative backings, think about velcro backings for an easy on/off patch. This is great for uniforms, jumpsuits, and more. Now let's move to your design!
The perimeter of your patch is just as important as the design within. There are several options for the border, which will give your patch a unique edge. Merrowed Borders help keep your patch together and protect the design from stretching. This is a thicker line of embroidery "facing" your patch, accenting the design inside. For a cleaner, more precise look, Smooth Cut Borders are a great option. This option is great for intricately, 100% embroidery patches. Our designers will work with you to help you determine the best border option for your patch's specific design.
The size of your patch matters as well. Some patch materials work better than others for certain sizes or shapes. Embroidered patches can be bigger and more intricate, while PVC designs are optimal for medium and smaller patches. However, our team will assist you in selecting the right patch size for your needs.
Embroidered patches are our most popular, and they require you to determine how much "embroidery coverage" you want on the patch itself. There are 50%, 75% and 100% embroidery options.
Above and beyond those options, you can also choose from an array of thread colors and other custom details that will surely make your custom patch stand out. There are no limits when it comes to custom patches!
At Patches4Less, our incredibly talented team will assist you with any questions you have. We will work with you to create something special and memorable, providing high-quality materials and unrivaled customer service.
Let us show you how easy ordering custom patches can be. Get a free quote or give us an email with any questions regarding your design. We'd love to work with you!
---
Jesse Daugherty
Blogger
Hello, I'm Jesse Daugherty, a music enthusiast, sports aficionado, and an avid supporter of the arts. I'm a writer and content creator. For the past 5 years, I've shared my knowledge of custom patches and other promotional products, exploring their designs, meaning, and purpose.