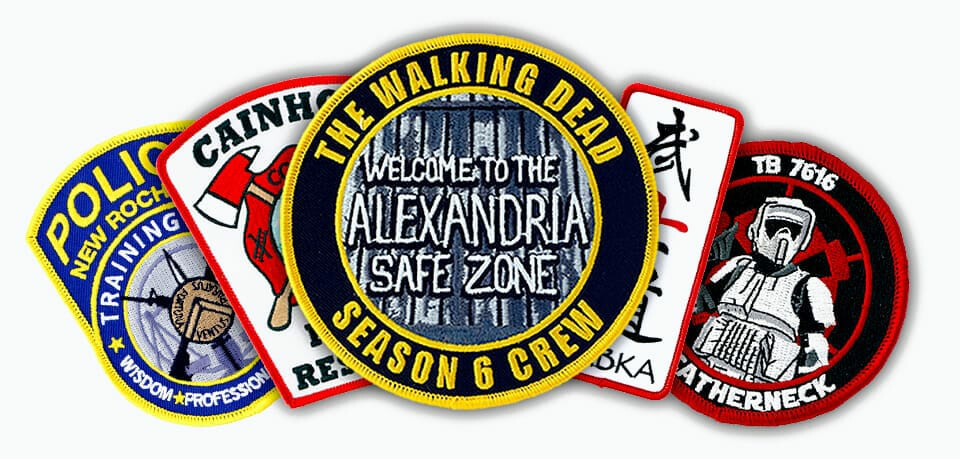 In The Details! Find Out More About Options For Custom Patches
So you want to create custom patches, huh? Well, have you considered the kind of patch or even the purpose of the patch you would like? It's vital to have...
So you want to create custom patches, huh? Well, have you considered the kind of patch or even the purpose of the patch you would like? It's vital to have a concept in mind before diving into the creative process. But, those choices are just the beginning. Patches have an array of options to choose from, all of which help you to devise a unique patch for exactly the reasons you need them. Patches can include special backings, different thread types, merrowed borders, and other items. These elements come together to add personality and character to your design.
The thought of creating a custom patch from the ground up can be daunting. However, we aim to make it as easy as possible. At Patches4Less.com, our team of experienced designers and graphic artists are here to help you take your idea and produce the perfect patch. As we mentioned earlier, patches come with a bevy of options, especially depending on your selected material. With hundreds of options, we can assist you in choosing the best options. Let's take a look at a few of the key options first.
The front of your patch is only the half of it, no pun intended. The rest of it is all about how you plan to attach your patch to your garments. Iron-on and sew-on patches are the most popular. Iron-on patches are easy to apply and look great. They are certainly a great option for quick and easy application. However, for a more durable and reliable patch, sew-on patches are always the best choice. A firm backing will not only stay attached to the garment but will also add extra strength to your patch. Though, you can choose to iron-on and sew your patches for added durability. Alternatively, velcro backings have become popular, as they let you remove and replace patches easily. These are perfect for uniforms, jumpsuits, and other garments.
But, enough about that, let's get into the design aspects of your patch. The artwork within your patch is important, but the border of your patch can really make the interior stand out. There are two main border options.
First, Merrowed borders, which keep your patch together and protect the patch from stretching. This option features a thick line of embroidery that accents the interior of the patch.
For a more precise option, hot-cut borders are a great choice. These are perfect for intricate patches with 100% embroidery. If you are unsure about which option may look the best, our designers will work with you to determine the best option for your particular patch.
It's also important to consider the size of your patch. The purpose and application of your patch will help determine the size. Keep in mind that patches can be produced in nearly any shape or size. Embroidered patches are great for larger patches with tedious details. Embroidered patches are also our most popular option. You also have a wide range of thread colors to choose from, including metallic and neon threads. Adding these bold details to your patch is sure to make the artwork stand out, offering something eye-catching and striking.
At Patches4Less.com, we are dedicated to providing top-quality products with high-quality materials. We take pride in what we do and what we have to offer. You can expect the best custom patches on the market and the best customer service. We offer free artwork and design, free revisions, and, yes, free shipping to anywhere in the continental United States.
Ordering patches should be fun and easy, which is exactly how we do it! Simply fill out our free quote form or email us. We'd be more than happy to help you create a custom patch that you can wear with pride!
---
Jesse Daugherty
Blogger
Hello, I'm Jesse Daugherty, a music enthusiast, sports aficionado, and an avid supporter of the arts. I'm a writer and content creator. For the past 5 years, I've shared my knowledge of custom patches and other promotional products, exploring their designs, meaning, and purpose.