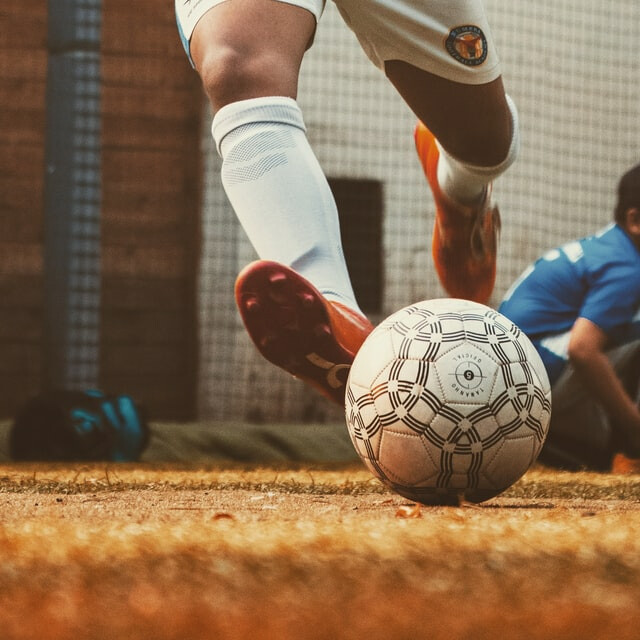 Feb 15, 2022
In The Game: All About Custom Soccer Patches 
No matter the sport, patches are a part of the game. Patches are an integral part of every sports team's uniform, from basketball to hockey and everything in between. One...
Author: Jesse Daugherty
No matter the sport, patches are a part of the game. Patches are an integral part of every sports team's uniform, from basketball to hockey and everything in between. One sport where custom patches stand out is soccer. If you are a soccer fan, you have probably noticed patches at games of all levels.
From kids leagues to major tournaments such as the World Cup, soccer patches are an essential part of the game. Not only do they offer a way for the team to showcase its personality, sponsors, and more, patches also contribute to team spirit and give fans a way to stay connected to their favorite squad.
At Patches4Less.com, we understand the impact of patches and how much they mean to any team. Youth soccer is all about fun for all age groups. Whether your kids play in an "everybody plays" league to learn the basics or in competitive tournaments, the love of the game is a driving force. It's about the enjoyment of the sport and sportsmanship, no matter if it's a competitive 11-player per side game or 3-on-3 with no goalkeeper.
Patches4Less.com is your first option if you are looking for great soccer patches for your team. We can help you create patches that will showcase your team's skill and personality while building camaraderie in the process. We are established providers of outstanding custom patches with a track record of excellence. This means we can produce the perfect patch for your team, adding a touch of style and character to your team's jersey.
Embroidered patches make a statement of team spirit. They are seen on jerseys in AYSO or U.S. Youth Soccer games and minor and major league teams worldwide. No matter the league, players will appreciate the patches as a way to show that they belong to the team.
But what makes Patches4Less.com the best place to buy soccer patches? Well, that's easy. We make designing and ordering patches easy and fun. Not only do we provide outstanding, high-quality patches, but we also have the experience needed to do so.
With nearly twenty years of experience, we have created sports patches of all sorts and for all sports. Custom embroidered patches developed to your team's needs are what we do best. We combine top-quality materials and artwork with unrivaled customer service and stringent quality control. This ensures that your embroidered patches will be the best available. We know what works and what doesn't, and we will work with you on every step of the process to guarantee that you get the patches you have in mind.
Patches4Less.com offers a host of options for your soccer patches, including multiple patch sizes, an array of thread colors, and a wide range of backing options. These options make it easy to customize your patches and develop something to your exact specifications. If you are unsure what to include in your patches, we can help.
We provide free artwork, design, and revisions, which means you can experiment with different elements and tailor your patches to your standards. Oh, and as far as price goes, we won't be undersold. This means you can get excellent patches no matter your budget. Developing and ordering custom patches has never been easier.
To find out more about our products or if you have any questions, call us toll-free at 866-847-2824 or email us. If you want to get started designing your patches, simply fill out our no-obligation free quote form. Get your soccer patches today!