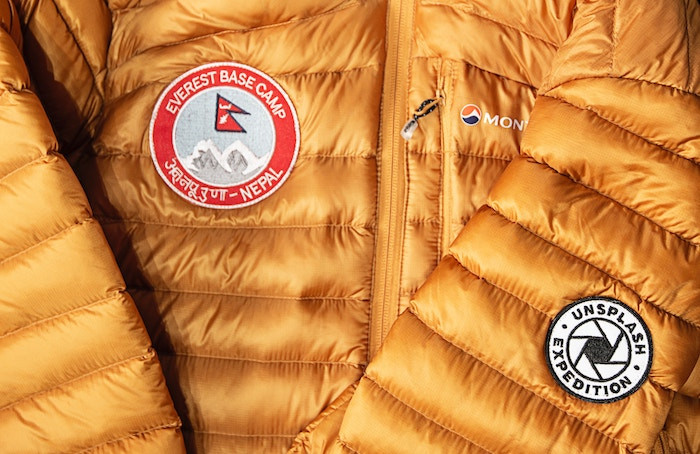 It's Easy To Ordering Custom Patches Online
When it comes to purchasing custom patches, there are many options. More and more folks are finding the most convenient way to order custom patches is to do so online...
When it comes to purchasing custom patches, there are many options. More and more folks are finding the most convenient way to order custom patches is to do so online.
Ordering patches from an online provider is fast, effortless, and extremely cost-effective. Unlike local patch providers, online companies can generally handle orders of any size, doing so at prices that smaller shops simply can't match.
Ordering Patching Online Made Easy!
The decision to order custom patches online is an easy one to make. This is especially true when you consider the factors of quality, service, and price. Online suppliers have become the go-to providers for custom embroidered and PVC patches of all sorts.
Local embroidery shops were the only way to get patches made years ago. It was quite a process! You had to submit a design, which needed to be fully ready for embroidery, and then wait for production. Within the last twenty years, online patch providers have become a driving force in the marketplace; and it's easy to understand why.
Local embroidery shops are usually small, with overhead expenses to cover. These include utilities, rent or mortgage payments, personnel, equipment, and supplies. Larger online providers have these costs too; however, they also have a larger national or international customer base to spread those expenses out. They can also take advantage of economies of scale when buying supplies, equipment, and other goods. This allows online suppliers to offer lower prices and a quicker turn around on your patches.
Volume production is another area where online suppliers have an edge. Local patch providers are usually limited in the size of orders they can handle. They don't have the equipment or staff to handle large orders.
Limited equipment capacity means slower production. You may have to wait a while for your full order to be completed. Online providers can use high-speed state of the art production equipment and multiple production lines, effortlessly handling high volume orders in the process. This means that you will get your patches sooner!
Top-Notch Quality Control!
When you order custom patches from a reputable online provider, you get patches crafted on state of the art, computer-controlled equipment. This means patches will be consistent and precise. Companies will generally use the highest quality backing materials and embroidery thread as well.
However, to further ensure quality, every patch is hand-inspected before being shipped. An excellent online provider will also back their work with a 100% Satisfaction Guarantee. This means you should expect a replacement of defective patches at no added cost.
How To Order Custom Patches Online!
Ordering custom patches online should be just like ordering anything else online; fast, easy, and cost-effective. The right patch provider will offer exceptional quality at an unbeatable price along with first-rate customer service.
Finding the right online provider of custom patches is easy; however there are a few things to look for. Start by examining their track record. You want to work with a company that has been in business long enough to have established a record of satisfied customers.
Next, consider their artists. A good company will feature experienced graphic artists who can assist you in every step of the design process. This ensures that you get the patch that you desire and one that works best for your application.
Be sure to check to see if they have a gallery page. A company that is serious about their patches will proudly display examples of their work. Consider pricing as well, but be sure that you are comparing apples to apples.
Some companies advertise a low price but will attach extra fees, such as setup, shipping, or others. You want a provider that offers "what you see is what you get" prices.
Service Is Key!
When ordering anything, look for outstanding customer service. You want to work with a company that will work with you every step of the way. This will result in the perfect custom patches. A good provider will help you get the most impact from your patches, providing options such as patch sizes, attachment styles, thread colors, and more.
Here at Patches 4 Less, we are your one-stop custom patch solution. We have created great custom patches for customers around the world for 15 years. We can transform your creative ideas into patches that you can take pride in. We have the equipment, the experience, and artists to create the best patches at unbeatable prices.
We also guarantee every patch we sell with our 100% Satisfaction Guarantee. If you find any patch you purchase from Patches 4 Less to be defective in either workmanship or materials; we'll gladly replace it at no extra cost to you.
Now that you know, all you have to do is fill out our no-obligation Free Quote form, or call us toll-free and we'll get started on your patch order immediately!
---
Jesse Daugherty
Blogger
Hello, I'm Jesse Daugherty, a music enthusiast, sports aficionado, and an avid supporter of the arts. I'm a writer and content creator. For the past 5 years, I've shared my knowledge of custom patches and other promotional products, exploring their designs, meaning, and purpose.