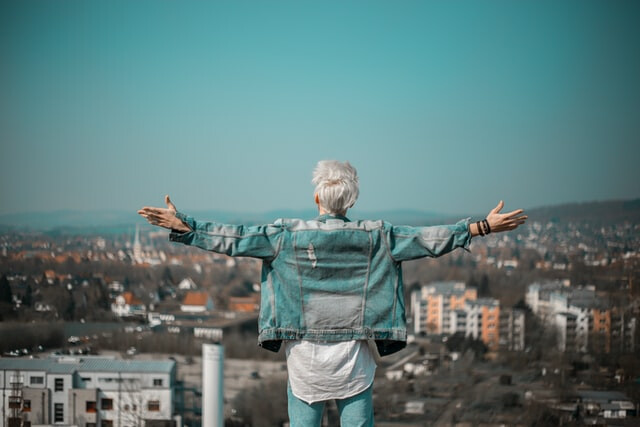 Jackets & Patches: The Perfect Combination
It's officially Fall, and the weather is changing. Many of us will be trading our Summer threads in for something a bit warmer and cozier for the months ahead. Jackets...
It's officially Fall, and the weather is changing. Many of us will be trading our Summer threads in for something a bit warmer and cozier for the months ahead. Jackets will become practical and popular options once again, but how can you show your personality and individuality? Well, custom patches are a great way to stand out, and they are a staple for jackets of all sorts, from bombers to varsity jackets, jean jackets, and much more. With unique patches for jackets, you will find a fun and easy way to make your plain jacket a work of art. Today we take a closer look at how to wear your custom patches on your favorite jacket.
Patches on jackets tend to stand out the best when set against a neutral backdrop. This is one of the reasons pairing your patches with neutrals is the best way to wear them. A tan, black, brown, or even army green backdrop will supply an excellent base for your favorite custom patches. Using neutrals as a base provides a contrast to your patch that will make it a statement and a conversation starter. When using a custom patch on denim, consider going for the denim-on-denim look. This popular trend has grown exponentially over the past few years.
Patches for denim jackets add a dose of color and texture that differs from the iconic look of the jacket itself. No matter if you are looking to add some color to black denim or a bold design to a traditional indigo denim jacket, a custom patch will do the trick. They offer a perfect way to showcase your personality and character to the world around you. Patches can also be used on work coats. Those thick, heavy coats have been a staple for those working in the elements. In recent years, they have become a popular selection amongst streetwear fans, and for good reason.
Work coats protect you from the cold while keeping you warm in the harsh winds of Winter. They also make a great home for custom patches. Add a selection of patches to your favorite work jacket and show off your affiliation to clubs, associations, and causes that you hold near and dear to your heart. Showcase your interests, hobbies, and more too!
Of course, you can also use patches on your favorite sports jackets! Athletic jackets such as windbreakers, varsity jackets, and more may not seem like the typical garment for patches, but they can be! Patches add weight and value to a jacket, which could be a nice touch to a heavier sports jacket. Add patches to show your support for your favorite teams, celebrate championships, or even your favorite food and beverages. The best thing about custom patches is that the choice is entirely up to you. Get creative and wear your interests on your sleeve, literally.
For the iconic varsity jacket, patches are a no-brainer. Patches can take a generic jacket and a dose of charm and allure like nothing else can. Patches help to showcase what's unique about you. No matter if you are rocking a throwback patch from your days as a Scout or making a statement regarding the current political climate, adding a custom patch to your jacket is a great way to start a conversation.
Here at Patches4Less.com, we take pride in the patches we produce. We know custom patches, and we'd love to show you how easy ordering and designing them can be. If you are interested in finding out more information, call us toll-free at 866-847-2824 or email us. We are here to help!
---
Jesse Daugherty
Blogger
Hello, I'm Jesse Daugherty, a music enthusiast, sports aficionado, and an avid supporter of the arts. I'm a writer and content creator. For the past 5 years, I've shared my knowledge of custom patches and other promotional products, exploring their designs, meaning, and purpose.