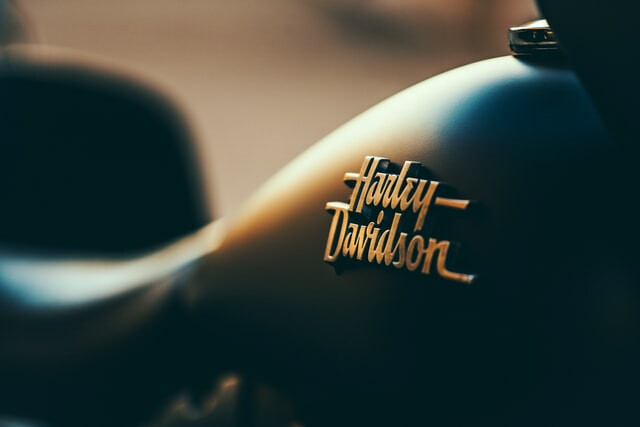 Jackets, Vests, & More: All About Custom Motorcycle Patches 
There is nothing quite like being on the open road. For many motorcycle enthusiasts, the thrill of the adventure is what drives them. One thing that is synonymous with bikers...
There is nothing quite like being on the open road. For many motorcycle enthusiasts, the thrill of the adventure is what drives them. One thing that is synonymous with bikers is custom embroidered patches. Patches have become a part of the "uniform" for bikers around the world. You can find patches anywhere and everywhere, but for bikers, motorcycle clubs, and riders' group's patches have a special meaning. It's not difficult to design custom patches, and they make great additions to your gear.
Embroidered patches add a sense of style, fitting flawlessly on jackets, vests, hats, and more. Whether you are looking for a large patch or smaller patches for bags, backpacks, and other accessories, it's simple to make stunning patches that look great and spread a message. Jacket patches are the most common motorcycle patches, and they come in a wide range of shapes, sizes, and designs.
Jacket patches will range from simple one-piece designs, typically seen on many riders' groups, or a three-piece style that members of motorcycle clubs generally wear. Traditionally speaking, the motorcycle club-style patches feature a large club logo in the center of a jacket or vest. Above the logo is the club name on a separate "rocker" patch, while a second "rocker" at the bottom denotes the club's home area. However, for those who are not members of a motorcycle club, there are a few specific rules to be aware of when placing patches.
In many circumstances, even those who are not club members could face repercussions for not following the rules. The first thing to understand is the difference between a riding club and a motorcycle club. A riding club is an organization of people who enjoy riding and riding with a group. It may be geared toward owners of specific bikes, hobbies, and interests. Members might even live in a specific area or belong to a particular profession, such as law enforcement. Riding clubs have few, if any membership requirements, and are pretty easy to join. You can purchase patches for your favorite gear and be accepted into the club immediately.
Motorcycle clubs have more requirements to join, as well as more responsibilities for the members. Patches are earned and not purchased. They may also take some serious commitment of time and energy to win and years to reach full membership in some clubs. The most important rule for non-motorcycle club members to remember is that you should never pretend to be something you are not.
If you try to act like a motorcycle club member without being one, you are likely to pay consequences. It's better to be yourself and follow proper patch protocol. Never wear motorcycle club patches if you are not a full member of the club. Beyond the back patches, custom patches for jackets are less restricted. If you want to include flag patches, name patches, political statements, or even patches with humorous messages and more. You can put those patches anywhere on nearly any garment. When it comes to patches, you want the best quality patches that you will find. Motorcycle patches need to be durable and reliable, as they will be exposed to heat, rain, wind, and other factors.
Here at Patches4Less.com, we offer the best quality patches crafted from the highest quality materials. Ordering custom patches from us means that you will get exceptional value and outstanding quality. You will find patches with sturdy backing twill and top-quality embroidery thread. Well-made patches can last as long as the garments to which they are attached.
Good quality patches can have benefits for organizations, businesses, brands, and more. If you want to find out more, give us a toll-free call at 866-847-2824 or email us!
---
Jesse Daugherty
Blogger
Hello, I'm Jesse Daugherty, a music enthusiast, sports aficionado, and an avid supporter of the arts. I'm a writer and content creator. For the past 5 years, I've shared my knowledge of custom patches and other promotional products, exploring their designs, meaning, and purpose.