Living On The Edge: Borders For Custom Embroidered Patches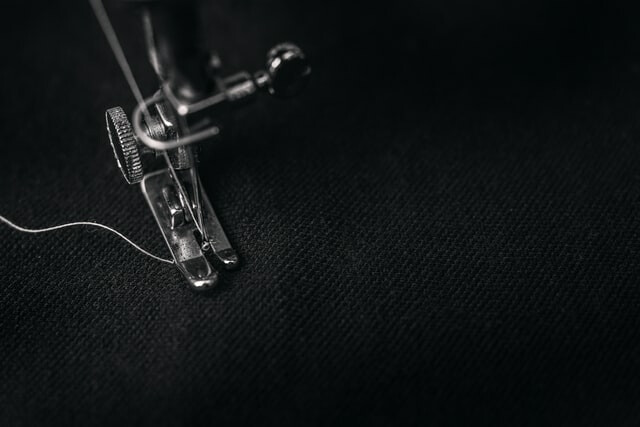 There are many options to consider when designing and ordering custom patches. One detail that is often overlooked and one of the most important aspects of an embroidered patch is the border. There are two types of different borders for embroidered patches, and there are two types of embroidered patches.
First, there are patches with 100% embroidery coverage, which means the entire area of the patch consists of embroidered. The other is less than 100% embroidery coverage, which means that the backing twill will be visible on parts of the design. There are basically two border options to choose from for your patch. When choosing a border, the first thing to consider is whether your patch boasts 100% embroidered coverage or less.
First, let's take a look at hot cut borders, which are also known as laser cut or satin stitch borders. Hot cut borders are created by embroidering or stitching the border directly onto your patch and then cutting the patch as close as possible around the border with a laser or hot scissors. The borders themselves are commonly between one-sixteenth and one-eighth of an inch thick. Hot cut borders are great for patches with complex or unique shapes.
Since the border is embroidered before cutting out the patch, the cutting tools can flawlessly create shapes and angles. To prevent fraying of the material left on the outside of the patch, the fabric is typically melted, which then creates a small wax-like seal on the outside. Hot cut borders are flat and show less separation from the garment that the patch is attached to. Hot cut borders are great for embroidered patches but are required for PVC patches since they have no thread. The hot-cut style offers a bit more flexibility when creating custom patches.
The second option you have is a merrow border. Also known as overlock sewing borders, Merrow borders are the most traditional-looking border you can add. The Merrow stitch is named after the Merrow® sewing machine, which was the first type of sewing machine to popularize the overlock stitch. The overlock stitch wraps around the outside of the patch, creating a wrapped thread border about two to four millimeters wide.
The border adds weight and durability to the patch material, eliminating the possibility of frayed edges. Merrow borders work best on woven, traditional-looking embroidered patches. They add a vintage look and are ideal for patches with simple shapes. Merrow borders have a classic look that has been popular for well over 150 years. This classic raised border is common in uniforms and basic patches, creating a visual distinction between the garment and the patch.
While there are several other elements to think about when designing a custom embroidered patch, the border has a big impact on how the rest of your design will look. Here at Patches4Less.com, we can help you choose the right border for a clean and unique look. Regardless what type of patches you have in mind, we can bring your ideas to life. With well over a decade experience, we know what a well-designed patch should look like.
Our experienced staff can help you choose the right patch type, border style, colors, and other specific details for your design. We will work with you throughout every step of the process, from design to production. This means you can rest assured that you will be getting the exact custom patches you have in mind.
To find out more about custom embroidered patches, give us a call toll-free at 866-847-2824 or email us. You can also fill out our no-obligation free quote form for a quote on your design today. Let us show you how easy ordering custom patches can be.