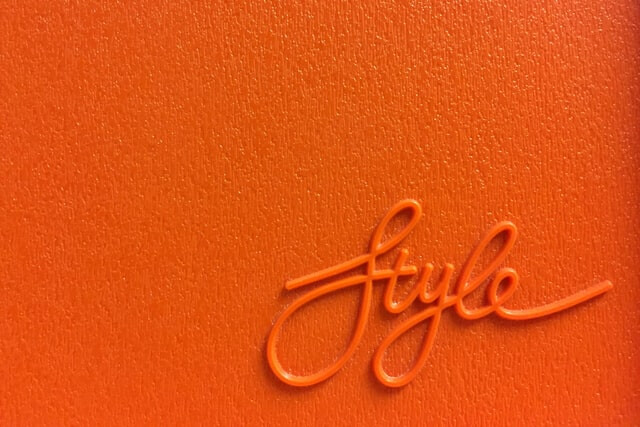 Jun 14, 2021
Looking Stylish With Custom Patches!
Your style says a lot about you. Do you take pride in your style? Do you enjoy dressing sharp? Who doesn't? One way to step up your fashion and add...
Author: Jesse Daugherty
Your style says a lot about you. Do you take pride in your style? Do you enjoy dressing sharp? Who doesn't? One way to step up your fashion and add some detail to your look is through the use of patches. Custom patches have grown in popularity, and they can be seen on everything from uniforms to shirts, hats, backpacks, and other garments. Patches are a great way to enhance your style, but many still wonder how to style patches and make them a part of the daily look. Patches aren't just limited to clothing; however, we wanted to share some ideas on looking stylish with patches.
First things first, what type of patch fits you the best? Are you a sports fan? Do you have a favorite team? Maybe you are a fan of music and want to show your loyalty to a particular band or musician. No matter what your interests or hobbies, we will create a custom patch for you.
If you want something simple and minimal, then a sports patch would be an ideal selection for your favorite shirt or jacket. However, if you want to stand out and show your personality, add patches for your favorite band, team, or organization. Patches are a great way to let the world know where you stand and what you are into. Add patches to your favorite garments and step your look up!
Once you have determined the type of patch, it's essential to understand where to place the patch. This may seem like an easy dilemma, but considering where you want your patch will help you select the best patch for your look. If you want prominent placement, opt for adding a patch to the shoulders or back of a jacket.
But for smaller, subtle patches, you may want to choose somewhere more discrete and less overt. Patches may be added to handbags, pants, or even shoes. It's also important to consider what the patch means to you. If the design shows affiliation with an organization, you will want to wear it proudly to display your membership.
Now that you know what style patch you want and where you should wear it, it's time to consider how to attach your patch. There are several ways to style a patch. However, choosing the right attachment method is an important aspect as well. Sew-on patches are the most common and can easily be affixed to denim, leather, and many other fabrics. But you have other options, including iron-on backing, which is a little easier to place on any garment.
For removable options, you may also opt for Velcro or tape backing. Velcro backing allows you to easily remove patches and wear them on other garments, where tape backing offers a quick and effective way to apply and remove your patches without damaging the garment. Another removable option is the button loop, which makes things quick and simple.
Here at Patches4Less.com, we know custom patches. It's what we do! We have over fifteen years of experience creating patches of all sorts. If you have an idea in mind, reach out! We make ordering custom patches easier than ever, and we can turn any idea into a great-looking design. Get a free quote today or email us. We'd be happy to work with you!