Make Patches That Pop With Metallic & Neon Thread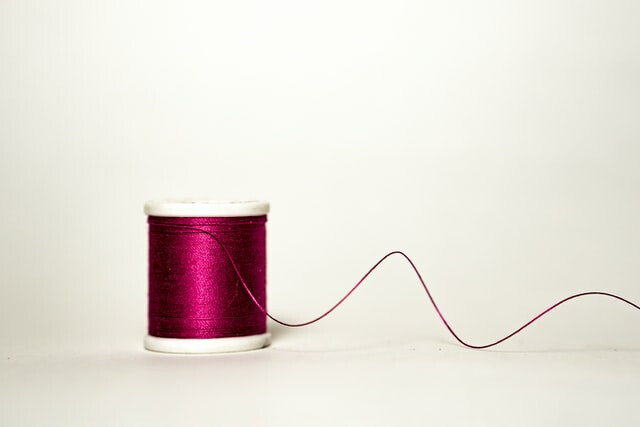 The best part about custom patches is the creativity that you can add to any design. When it comes to designing custom patches, you have plenty of options to make your patches pop. Not only can you create patches in any shape and size, but patches can also be customized to include unique details, bold accents, and striking statements. One way to make your custom patches stand out among the rest is with intense colors.
At Patches4Less.com, we offer a full array of embroidery thread colors that will provide an eye-catching appeal to your custom patch. If you want an exact match, you can consult a Pantone color chart. However, if you are looking for more tone and a brighter look, neon and metallic threads are your best bet.
Who doesn't like a little shine and color? Your custom patch says something about your personality, so why not let your personality shine; literally. Neon and metallic thread options are an easy way to take your patches to the next level. Let's take a closer look at both of these options, and then you can decide what works best for you.
First up, neon threads. Neon has a certain kind of appeal that is striking and outstanding. Neon threads are an attractive option for making your patches more vivid. Pink and yellow neon threads are an excellent way to make an impression, providing a glowing aesthetic to your patch. Think of neon threads as an accent to your creation and a flashy touch. Not only do neon threads look magnificent, but they are also an ideal way to make your custom patches pop.
Metallic threads offer a similar eye-catching aesthetic. Metallic gold and silver thread options are perfect for adding a vibrant effect, shimmering in the light, and supplying an intriguing look. Including these metallic features will attract attention to your custom patch and offer an exciting contrast to any patch. Sure, standard options are great, but attaching a bright accent to your patch is sure to take it up a notch.
Both neon and metallic threads are an optimal way to stand out. No matter if you are creating patches for employee uniforms, online giveaways, or for your organization, it's all about the details. Both of these thread options add an enhanced look to any patch, contributing something of value and quality in the process.
At Patches4Less.com, we know custom patches. We know what it takes to create great-looking, high-quality patches. The benefits of custom patches are vast, and creating something unique is sure to make a mark. Custom embroidered patches are what we specialize in.
Our incredible team of designers and artists will assist you in creating the perfect custom patch. You have the flexibility to create a customized patch, and we can help you in taking your concept to reality. Our team has years of experience, and we have created thousands of custom patches of all types.
The best part is we make it incredibly easy. Get a free quote or email us. Simple! Let us show you how easy designing and ordering custom patches can be!