Make Your Mark! Promote Your Brand With Custom Patches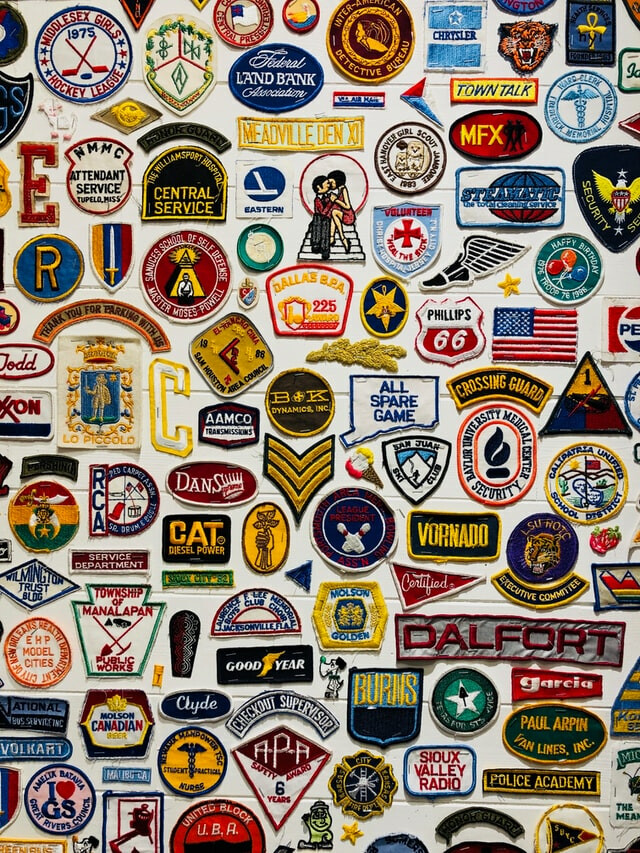 One of the best ways to market any business is through wearable merchandise. Custom patches are an effective and affordable way to expand awareness while also putting your company in front of new clients and potential customers. Patches are seen everywhere these days, from popular streetwear and apparel to employee uniforms, hats, sports jerseys, and more. They are versatile, eye-catching, and customizable, which means you can create a great-looking patch that will help spread the word. Here at Patches4Less.com, we understand the benefits that a patch can have, and we know what it takes to produce a quality patch. Below you will find a few innovative ways to promote with patches.
Brands, businesses, and organizations are always looking for new ways to market themselves. It's a crucial part of the game, and patches can play a significant role. Advertising with custom patches is nothing new, but the way you offer them to customers, patrons, and even potential leads can make a difference. Giveaways are always an ideal way to draw attention, but offering limited edition items can up the ante. Everyone enjoys feeling like they are a part of something, and giving away an exclusive patch is perfect. A well-designed patch will stand out and draw attention. Offering these to your biggest supporters will garner attention from others who will want to know more. This means more attention and more potential patrons. Showcase your name and a bit of personality!
Custom patches are also ideal for conventions, trade shows, and other networking events. Sure, pens, t-shirts, and lanyards are great promotional items, but every one offers them. A patch is different in that it allows your label to be displayed uniquely. However, creating a unique with bold colors and striking artwork is sure to attract attention. Patches can be made in any shape and any size. Several options can be added to elevate the patch. From edge options, artwork, thread colors, and other details, patches can be devised to make a point, and we can help. Use custom patches to stand out from the rest and design something that people will remember when they leave your booth!
Another way to market your brand with patches is through the employees. Patches for employee uniforms are especially effective for employees in the field or those making house calls. Patches identify the employee but also showcase the entity and other important information. For companies with employees on the road, a well-planned patch will feature your name and potentially lead to new clients and clients in the future. They are also great for employees in the workplace, adding a professional look throughout.
Custom patches can play a big role for any business, large or small. At Patches4Less.com, we understand the benefits that these items can have. With over a decade of experience and a team of incredible graphic artists, we know what it takes to create top-quality patches. We are committed to offering high-quality patches and unbeatable prices while proudly providing the industry's best customer service. No matter if you are looking to promote your brand or just produce patches for personal use, we've got you covered. We make designing and ordering custom patches easier than ever. Simply get a free quote or email us. Let us show you how easy it can be!