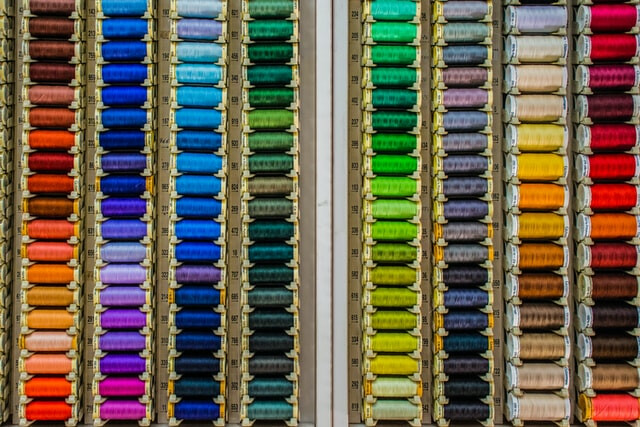 Dec 16, 2021
Making The Right Choice: Patch Styles & Advantages
Custom patches are great for various reasons, but choosing the right patch style can be overwhelming. There are so many different options, and they are all great for several reasons...
Author: Jesse Daugherty
Custom patches are great for various reasons, but choosing the right patch style can be overwhelming. There are so many different options, and they are all great for several reasons. Today we examine the different types of patches, the advantages, and the purposes for each style. The main styles include PVC, chenille, woven, leather, printed, and embroidered patches. At Patches4Less.com, we specialize in embroidered patches, but we understand the advantages and purposes of each type. Let's dive into it, shall we?
First, let's talk about PVC patches made from a soft plastic that resembles rubber. PVC patches are similar to embroidered patches, though a bit more modern. They boast the same level of detail, though with a sleeker design. They are perfect for rough play and harsh weather, resilient to snow, rain, dirt, and more. The PVC-style patches are trendy, long-lasting, and go with nearly any occasion.
Thanks to high school Letterman jackets, many of us are familiar with Chenille patches. Chenille patches offer a vintage aesthetic and are used to showcase achievement. However, these patches have become incredibly fashionable recently, adorning streetwear and high-fashion options across the globe. Chenille patches have been around for over 100 years, and there is no sign of their popularity waning. Chenille patches may not capture a lot of detail, but their bold, contrasting colors offer a classic and eye-catching appeal that is undeniable.
Woven patches are unique as well. Woven patches are the best bet if you want a patch with incredible detail. But, they do not offer the vibrancy of embroidered or PVC patches, they are ideal for showing off beautiful artwork. Woven patches give a classic look and provide an elegant feel. They come in several colors and have intricate details that other styles cannot duplicate.
Leather patches have become increasingly popular recently. These patches can be seen adorning handbags, jeans, backpacks, and more. Leather patches are a stylish, long-lasting touch that feels great and creates excellent brand representation. You can even opt for faux leather for a vegan or budget-friendly approach.
Printed patches are great too. These designs provide detail that is nearly impossible to get from any other patch. Essentially the same as a printed t-shirt, printed patches can showcase unique details and colors, as well as photo-realistic designs.
Now let's talk about embroidered patches, which is our specialty. Embroidered patches are durable, affordable, and versatile. Perfect for high contrast designs and designs with many different tones. The texture adds a nice touch and makes your design stand out. Embroidered patches are the most popular, seen on sports jerseys, leather jackets, and uniforms for law enforcement and various other government organizations.
Embroidered patches were once made by hand, however, today they are produced with computer-controlled equipment. This results in stunning consistency and top-quality designs. If you are looking for a high-quality patch for any organization, we recommend you consider choosing the embroidered style. More than just reliable and cost-effective, embroidered patches have a classic look that will continue to look great for years to come.
At Patches4Less.com, we have spent over fifteen years producing high-quality custom embroidered patches. We understand their benefits and know what it takes to create a well-designed patch. Our incredible team of artists and graphic designs have produced patches of all sorts, and we will work with you throughout every step of the process. This ensures that the patch you envision is the patch you will receive. You can expect top-quality patches and unrivaled customer service. We are dedicated to customer satisfaction, and we stand behind every patch we produce.
To find out more about our products and how they can benefit you, give us a call toll-free at 866-847-2824 or get a free quote here. Creating custom patches has never been easier; let us prove it!