Mini Patches Make A Big Difference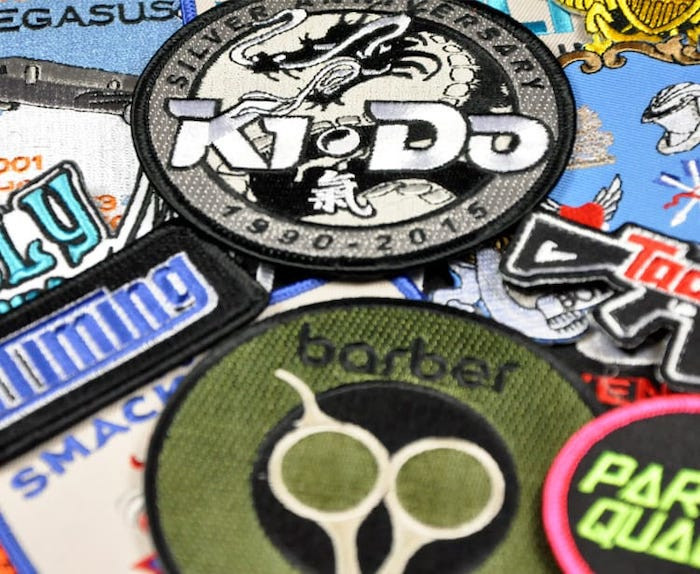 Through the years, we have created patches in nearly every size and shape you can fathom. Some are big enough to cover the entire back of a motorcycle jacket, while others are as small as a quarter. There is no limit when it comes to designing and creating custom patches, and we speak a lot about bigger patches. Today we take a closer look at mini patches and their uses.
When we say mini patches, we mean patches that are smaller than 2". Many of these patches are about one square inch of surface space, which means it's important to be creative and use all of the space available. Mini patches are ideal for uniforms, custom labels, and more, and they are just as customizable as larger patches.
Choosing a mini patch depends on how you intend to use the patch. Police badges and others like them need to be larger to include text, state seals, and other important information. Mini patches are great for school mascot patches or club member patches.
They are also perfect for giveaways for clubs, nonprofits, and churches. They can even be used as rewards for school students, customers, and employees. Consider using them as labels as well for selling hats, bags, or clothing. Mini patches can help establish your brand with your logo and more.
Use the shape to your advantage when creating custom mini patches. Instead of opting for the standard round, square, or geometric shape, switch things up and create something unique. You need to get creative with the small space you're given, and a custom shape can make all the difference.
The type of edging is important to think about when designing mini patches as well. There are two different types of edging for patches: Merrowed edges and hot cut edges. A merrowed edge needs to be embroidered around the entire border of the design. This is perfect for shapes like squares, circles, or shields.
A hot cut edge is created by using a hot knife to cut around the border of the patch design. This seals the border of a patch and stops stray threads from fraying. Hot cut edges are the best bet for mini patches, as it creates a crisp, clean shape.
When it comes to attaching mini patches, we recommend an iron-on backing. No matter their size or shape, iron-on patches can be secured in little time with a few household items.
Easy to apply and just as effective, an iron-on backing is the way to go with mini patches. However, you can get the standard backing or a hook and loop backing. But, mini patches are much more difficult to secure in place.
Here at Patches4Less.com, we have created patches of all sizes and shapes. From large to mini, iron-on, sew-on, and many more. We have the experience, and the team needed to create high-quality custom mini patches for any use.
We are dedicated to delivering quality products, and we only use top-quality materials and artwork, combined with excellent quality control. This ensures the best custom patches available, no matter your budget or the size of your order.
We have a team of talented graphic artists and designers that will work with you to create the perfect custom patches for your specific needs. We aim to provide the best customer service on the market, and we provide free shipping anywhere in the continental United States.
You can also expect free artwork and design, free revisions, and our 100% Customer Satisfaction Guarantee. We make creating and ordering custom patches easy. We'd be honored to work with you on your next order!
Get a free quote on mini patches or email us with any questions regarding your design, sizing, and more. Let us show you how easy creating custom patches can be!