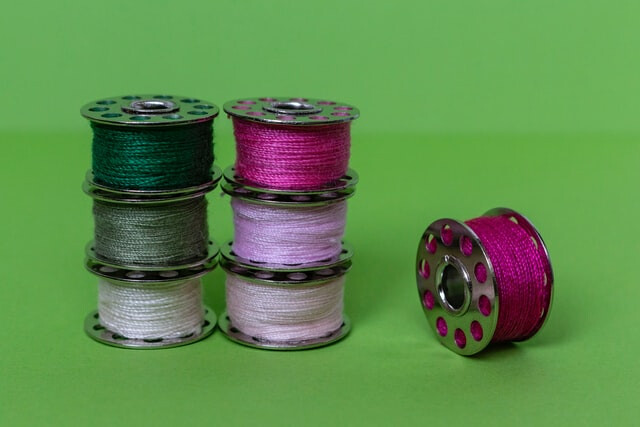 Jan 3, 2022
New Year, New Custom Embroidered Patches
Out with the old and in with the new. It's a new year, and it's time to do something different. At Patches4Less.com, we are always excited to start...
Author: Jesse Daugherty
Out with the old and in with the new. It's a new year, and it's time to do something different. At Patches4Less.com, we are always excited to start a new year. To us, a new year means new patches, which means new ways to showcase your business, brand, interests, hobbies, and much more. Embroidered patches are all we do. Our custom patches are great for various reasons, and through the years, we have produced patches of all sorts. Let's examine some of our most popular patches and all the offered options. Custom patches are a great way to identify group or team members. Though small, they are impactful, providing useful information with outstanding detail.

Some of the most common patches are military patches, though fire and police department badges are popular too. Like military patches, fire and police patches vary from station to station and unit to unit, boasting unique elements with meaning. These patches identify specific squads, departments, and teams, providing helpful information through thoughtful design.

Military patches can be seen on all uniforms. All military organizations have their own patches, including flag patches, morale patches, and other designs. They are a mark of honor, worn proudly as emblems, featuring rank, units, and additional information. Different branches and units show their personality through custom patches featuring logos, symbols, and slogans. These patches often become keepsakes for those who wore them. Military patches are also worn as a means of identification, though morale patches express pride and personality.

Police patches are an essential part of the uniform. Each patch an officer wears represents something and is typically worn for identification purposes. However, police patches are also produced to honor people, events, and memorable moments. Police departments have also used custom patches to acknowledge special members of the community. They are also an ideal way to commemorate exceptional achievements for officers throughout their careers. Police patches are often seen with logos and mottos, and other elements to identify them to the community further.

Firefighter patches, like police patches, are an essential part of the uniform. They provide identification and help foster a sense of camaraderie. Every firefighter can be seen wearing patches that are decorated with symbolism that honors the history of firefighting. Many firefighter patches feature red, which is associated with flames and fire trucks. Today's firefighter patches include a group of fire symbols known as the scramble. This area will typically include a ladder and an ax, though modern elements have been added. These patches draw attention and honor the bravery and dedication of these extraordinary individuals.

Another typical patch that many of us are familiar with is sports patches. Nearly every professional sport in the United States has patches on the official uniform. The NBA has several different patches, from the player's name, patch, and number to a small patch of the NBA logo on the front. They even make special patches for the playoffs. Both professional and college football teams have patches on their uniforms. Each player has a nameplate and number, while NFL jerseys include patches of the organization's logo. The team captain wears a "C" patch, while team patches may change for particular themes. Baseball patches are familiar to us all. From Little League to the MLB, all baseball jerseys have custom patches. They adorn the uniforms and hats while also paying respect to past players or memorable moments. Hockey patches are notable as well. Team uniforms often feature large patches on the front, while smaller logo patches are included on the shoulders. Like basketball, special patches are made for teams that enter the playoffs.

Patches can be created for any reason. They are great for motorcycle jackets and vests, backpacks, bags, shirts, sweaters, jeans, and anything else. While the patches mentioned above are our most popular, we can produce patches of all sorts. At Patches4Less.com, we produce top-quality patches with unrivaled customer service and unbeatable prices. You have the flexibility of adding your customized design to any garment, with many different styles, colors, and attachment options to choose from. While designing a custom patch from scratch may seem daunting, we can help. Our team has years of experience and uses that to create some outstanding patches that will exceed your expectations. We also stand behind what we do with a 100% Customer Satisfaction Guarantee. If you happen to find any of our patches to be defective in either workmanship or materials, we will replace them at no extra cost. If you are interested in finding out more, call us toll-free at 866-847-2824 or email us. If you are ready to start a design, simply fill out our free quote form today. Creating custom patches has never been this easy!