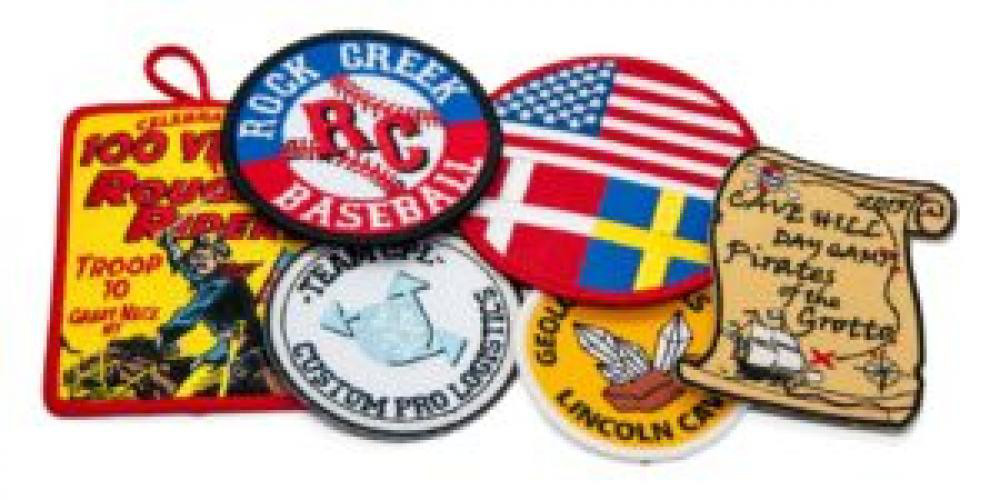 Dec 4, 2018
Ordering Custom Patches Online
In the past, if you needed patches, you had to visit a local embroidery shop. Today, ordering custom patches online is fast, easy and super convenient!
Author: Rick Cundiff
In the past, if you needed custom embroidered patches, you had to get them from a local embroidery shop. Today, ordering custom patches online is fast, easy and super-convenient. Why order online instead of using a local patch provider? That's easy – price, quality and service.
Typically, a local patch provider is a small business. That limits their ability to compete on price with companies that sell at much higher volumes online. Financial limitations also make small, local shops less likely to have the latest state-of-the-art embroidery equipment. Older equipment might not have the computer control that makes consistent patch production reliable. Less efficient equipment also can increase the time it takes to produce and ship your patches.
Compare that with an online patch producer such as Patches4Less.com. Because we deal in high volumes, we can afford to offer lower prices on our patches. Every patch we make is produced on the latest, most modern embroidery equipment available. That allows fast production and consistent quality.
Another issue with a small provider is the question of equipment breakdown. That could lead to delays in getting your patches to you. Online companies typically will have multiple embroidery machines, so if one breaks down, it doesn't hold up your order.
Keep in mind that ordering custom patches online doesn't mean you sacrifice quality or service. At Patches4Less.com we hand-inspect every patch before we send it to you. We offer free shipping to any address in the continental United States. We feature free artwork and revisions for your design.
Ordering online from a reputable custom patch provider is fast and easy. Most feature a free quote form. Just fill it out, send it in, and in the case of Patches 4 Less, we'll respond in 24 hours or less with a free quote and a digital proof of your patch design. Once you have a chance to look over the proof and revise it as you see fit, send it back. We'll send you a second, confirmation email. Just approve that, and we'll get your patches to you fast. What could be easier?
Good online patch providers will also stand behind their products. You can expect a company such as Patches 4 Less to offer a 100% Satisfaction Guarantee. Should you find any patch you order from us to be defective in either materials or workmanship, we will replace it at no extra cost to you.
Ordering custom patches online is really no different than ordering any other product online. The key is to find a reliable provider you can count on. At Patches4Less.com, we have nearly 15 years in the business of making the best custom embroidered patches you can buy.
We're proud to offer our customers the lowest possible prices, and the outstanding quality of our customer service is legendary. Once you decided to order patches online, there's one perfect choice for your provider – Patches4Less.com!