Patches Take Uniforms To The Next Level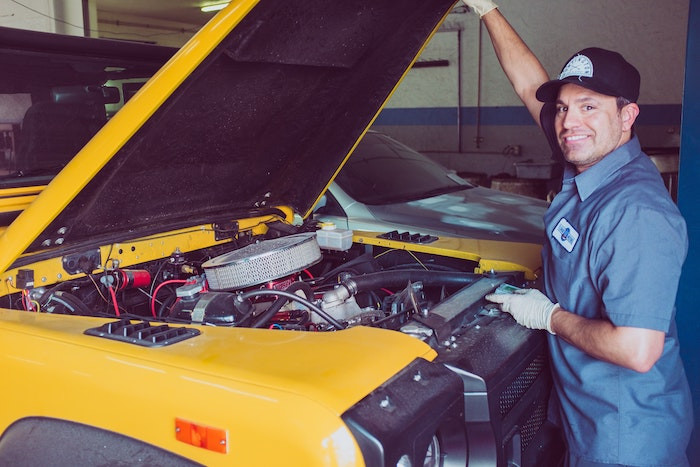 Custom patches can be used for all sorts of things. They are great forms of personal expression for clothing and bags, even great for marketing, fundraising, and celebrating highlights throughout one's career. However, many of us are familiar with patches thanks to uniforms of all sorts.
From sports teams patches to velcro patches for the military, even name patches on blue-collar uniforms, patches stand out. Custom patches are a great way to show who you are and what you do; they can also show off your personality, style, and even your membership to an organization. While patches can be seen on our favorite sports teams and our best fashion items, it's uniform patches that really started the popularity of custom patches.
The most popular use of patches are seen on the military uniforms of our servicemen and women. The history of patches in the military can be traced back to the Civil War. Soldiers wore them solely for identification, and their mothers, wives, or girlfriends typically made them at home. Fast forward to World War I and patches took on a different look; the first shoulder sleeve insignia, or tactical patch. The Army's 81st Infantry Division created the design. These days every Army group, squad, corps, and division have their own unique patches.
Patches are also popular in sports. Custom patches and name patches can be found in nearly every organized sport. From basketball to football, hockey, and even soccer, each team uses custom patches to differentiate themselves, developing the squad's personality in the process. Now we can even find logo patches on sports uniforms from various partnerships, further showcasing how patches can be used in a simple but effective form.
A custom patch is important to a uniform because it differentiates you from another department or team. This even extends into Police officers or Firefighters, and into the business world as well. These custom patches often denote their profession, their rank, and/or the section or department; they belong to.
When it comes to patches for job uniforms, they are often located on the front or on the shoulder. Most job uniform patches will include the business logo and the wearer's name, while the shoulder patches generally indicate their position in the business.
Custom patches can be used by sheriff departments, fire and EMS departments, security companies, girl scout troops, Boy Scout troops, martial arts studios, and more. They are great for marketing purposes, offering a unique representation of what you do.
At Patches4Less, we can create a unique design just for you. We offer a wide range of customized options to choose from while assisting you in making the perfect patch for your business, team, organization, or just for you. We use top-quality materials and artwork and rigorous quality control, which means you will get the best custom patches available.
We are committed to top quality products, along with the best customer service on the market. Get a free quote on your custom uniform patch now or email us any questions regarding your patch design. Choose Patches4Less for your custom patches, and buy with confidence!