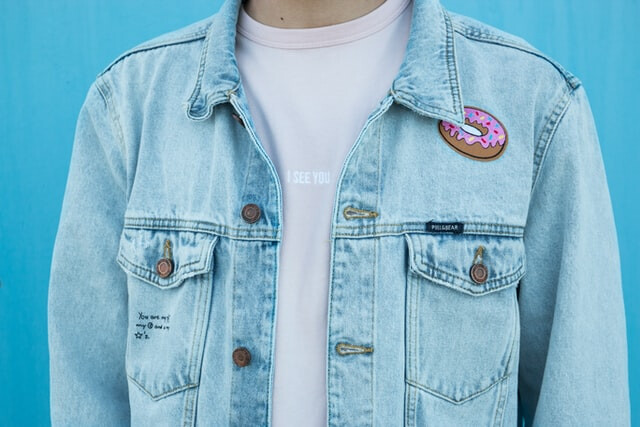 Aug 12, 2021
Patches With Purpose! All About Embroidered Jacket Patches
Custom patches have several great uses and functions. They are used to promote awareness for special causes, display membership to a particular group, or even make a statement. Patches are...
Author: Jesse Daugherty
Custom patches have several great uses and functions. They are used to promote awareness for special causes, display membership to a particular group, or even make a statement. Patches are also an excellent way to increase brand awareness, though they can also be used to enhance your style.
Patches are seen in modern fashion, from high fashion to streetwear, adorning everything from backpacks, bags, jeans, hats, shirts, sweaters, and more. One garment that has always made a perfect home for patches is denim jackets. While they are a stylish addition to any garment, jackets have long served as a good place to share hobbies, interests, and more with custom patches.
Patches add a certain appeal, and they may be customized to say precisely what you want. Embroidered patches are a common way to stand out and showcase one's individuality through the years. They are a great way to decorate any garment, and they are especially ideal for jackets. When choosing the perfect patch for your jacket, there are a few things to consider before purchasing.
First, and one of the most important aspects, is the type of patch. There are several different options when it comes to patches. For jackets, there are two more popular selections, embroidered and woven patches. Woven patches are great for in-depth, colorful designs. They are produced by weaving threads together, which produces a detailed look that is made with quality.
On the other hand, Embroidered patches feature thread that is stitched into twill for a more durable approach. Both create outstanding art with remarkable detail and striking color. Either one of these options will do well as a patch for your favorite jacket. The right kind of patch will take your jacket to the next level, letting your personality shine through.
It's also important to consider the size of the jacket and that of the patches you want to make. If you are making a patch for your club or company, opt for a bigger, easily visible patch. For example, most motorcycle clubs use a 12" patch. Add the jacket letter patch length and width, and then break that into two different sections. Think about the patch size and the average group size of patches when using more than one patch. This will help you choose the right size for your patch.
Of course, the most popular jacket patches are those for motorcycle clubs. They are seen on the back of riders' jackets or vests, showing membership to a specific club. Motorcycle clubs typically have strict requirements when it comes to patches. Most of these take a bit of commitment to earn. Motorcycle patches are often a three-piece patch design, with the top panel showing off the club name. The large center patch is used for the club's logo, while the bottom panel indicates the club's home area.
Custom patches are found on jackets of all sorts as well. From kids to adults, patches are a way to showcase one's personality and character. They are popular for high school athletes, used as a sounding board to showcase their accomplishments and achievements. Custom jacket patches are also used by various school clubs and more to indicate membership. Patches are an easy way to customize any garment.
At Patches4Less.com, custom embroidered patches is what we do best. From jacket patches to military patches, morale patches, and even uniform patches for employees, we've done it all. We take pride in what we do, which is why we offer top-quality materials and artwork. Combine that with our rigorous quality control, and you can rest assured that you are ordering the best patches on the market.
We have an incredible team of graphic artists who will work with you throughout every step of the process. They will explain your options and assist you in creating the best-looking patch for your needs. With over fifteen years of experience, we have produced thousands of patches, and we offer an array of customization options.
You are not limited in size nor shape, and you may even add a dose of color to make things stand out. We are committed to top-quality products and unrivaled customer service. We offer free artwork and design, free revisions, and yes, free shipping anywhere in the continental United States.
Ready to get started with your next order? Simply fill out our free quote form or email us. We'd be honored to work with you!