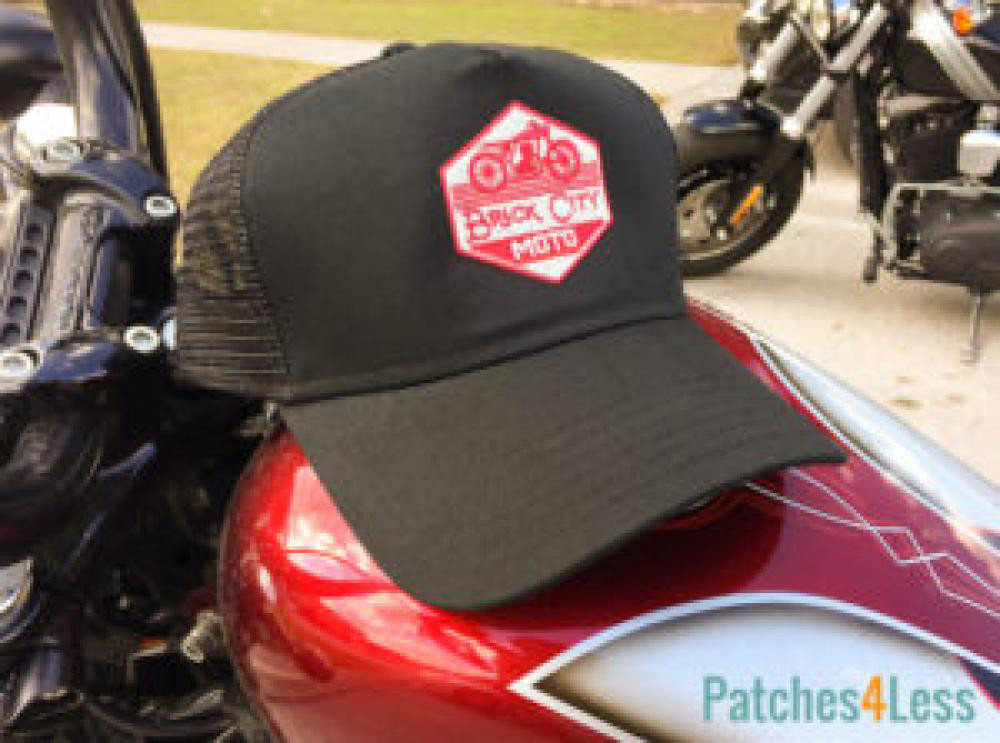 Dec 4, 2018
Plug That Brain Drain With Custom Hat Patches!
Worried about losing some of your best ideas as they escape through a hole in your hat? Not to worry, we have the answer – custom hat patches! Count on Patches4Less.com to have the perfect solution to your brain drain concerns! Great patches, great prices, great service!
Author: Rick Cundiff
Friends, are you worried that you're losing some of your best ideas as they escape through a hole in your hat? Not to worry, we have the answer – custom hat patches!
Yes, with custom patches from Patches4Less, you no longer have to worry about that brilliant money-making plan slipping out of your head and through that unsightly hole in your hat or cap. We plug the hole with a creative patch, and that darn idea bounces right back through your ears and into your brain.
OK, fine, that's not really the intent of hat patches, and we can't promise your brilliant idea will make you rich. What we can do is celebrate the fun of custom hat patches as a both a creative and brand enhancement medium.
It's easy to take hats for granted. They're pretty much anywhere and everywhere today, especially the snapback hats you see at ball games, farms, convenience stores and just about everywhere else. They keep the wearer's face shaded from the sun, help prevent sunburn and add a dash of jaunty style to casual wear.
Patches have long been a part of hats and caps, originally as a team or brand promotion item. That role continues today, of course, with team logos, farm equipment and trucks quite common. But in recent years, hats and caps have become something more – a miniature billboard for pithy sayings, political affiliations, or just a way to share a thought with the world at large.
Custom hat patches are a terrific way to express yourself at any age. Whether you want the world to know your political views align with "Make America Great Again," or "I'm With Her," or anywhere in between, it's easy to declare your loyalty to your preferred side on a patch.
On a lighter note, it's never been easier to share a joke with custom patches. Whether it's a simple word, phrase or image, reputable patch companies can provide you with great looking patches that make your point in a fun, witty way.
The secret is modern machinery and materials. Today's high-speed, computer controlled embroidery machines can turn out patches amazingly fast, with precise consistency and quality control. Likewise, top-quality embroidery threads and sturdy twill backing ensure your patches will stand up to rough wear and look great for many years to come.
In years past, custom embroidery was slow and expensive, because it had to be made by hand. Each stitch was painstakingly done with a single needle and thread. Modern embroidery equipment can crank out multiple patches in less time than it takes to thread a needle by hand. In addition to ensuring quality as noted above, that also reduces the cost to produce. It's possible today to get great-looking custom patches at unbelievably low prices.
Virtually any reputable provider of custom patches can supply all your hat patch needs, but it's important to look for one that offers extra value as well. At Patches 4 Less, we never charge a setup, artwork or revision fee, and we give you up to seven thread colors free. We'll even ship your patches free via FedEx Air to any address in the continental U.S.A. We look forward to serving all your needs for custom hat patches!