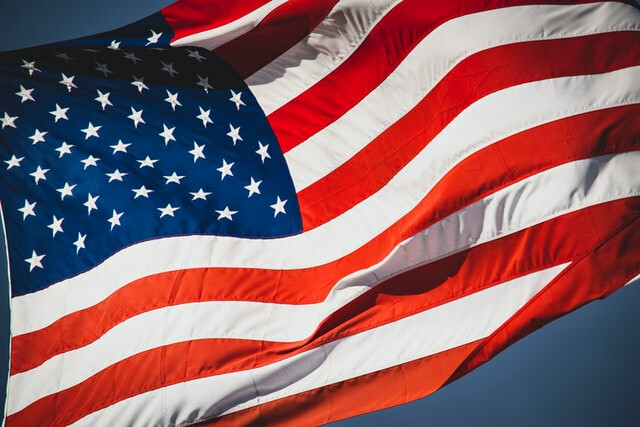 Pride & Honor! All About Flag Patches
One of the most basic ways to exhibit patriotism is by wearing an American flag patch. American Flag patches have been used as a means to show support where you...
One of the most basic ways to exhibit patriotism is by wearing an American flag patch. American Flag patches have been used as a means to show support where you go. Whether worn as part of a uniform or casually, flag patches display pride and a patriotic mood. An American flag patch is an excellent way to an eye-catching touch to any outfit. Perfect for uniforms, jackets, and more, a well-designed flag patch is more than an accessory.
Flag patches are worn to showcase loyalty and dedication, and they give any garment an extra appeal. Having a flag patch can take an average piece of clothing and make it something unique in no time. Flag patches can be seen on the uniforms of members of the military and police officers, firefighters, and other first responders. Many professions use an American flag patch as part of their uniforms. It's a sign of patriotism but also serves to build camaraderie amongst team members and departments.
Firefighters, law enforcement officers, and emergency medical responders often have flag patches on their uniforms. It's a great addition to other patches that indicate which department or station that person works for. However, flag patches are not just for firefighters, officers, and members of the military.
American flag patches are used by sports teams, companies, and other organizations around the country. They are even popular amongst bikers, who wear an American flag patch on their vests or jackets to show love for their country. These rebels like to flaunt their patriotism, and many bikers are veterans who served in the armed forces. Along with the flag patch, bikes often wear other patches that show the branch of the military they served in, further attesting devotion to their country and their service.
The American Flag patch is more than a fashion accessory; it's a showcase of pride and something that people take pride in. The best part about flag patches is that they can be customized to your liking. The American Flag patch doesn't have to be the standard rectangle patch. Consider creating a patch that features a waving flag or one printed backward to simulate blowing in the wind. American flag patches for military uniforms can be different as well. The flag is in colors that match the uniform for battle dress uniforms, featuring a clean look in the process. The American flag patch is always a popular selection.
At Patches4Less.com, we have created flag patches of all sorts. From the standard rectangles to more intricate and unique designs, we've seen it all. We also understand the benefits that an American flag patch can have. Whether for employee uniforms or as an accessory to flaunt your patriotism, a flag patch can go a long way. We are dedicated to providing top-quality patches, and our team of talented artists will work with you to create the perfect design for your needs.
Are you ready to get started with your order of flag patches? Simply get a free quote or email us. It's that easy! We'd be honored to work with you!
---
Jesse Daugherty
Blogger
Hello, I'm Jesse Daugherty, a music enthusiast, sports aficionado, and an avid supporter of the arts. I'm a writer and content creator. For the past 5 years, I've shared my knowledge of custom patches and other promotional products, exploring their designs, meaning, and purpose.