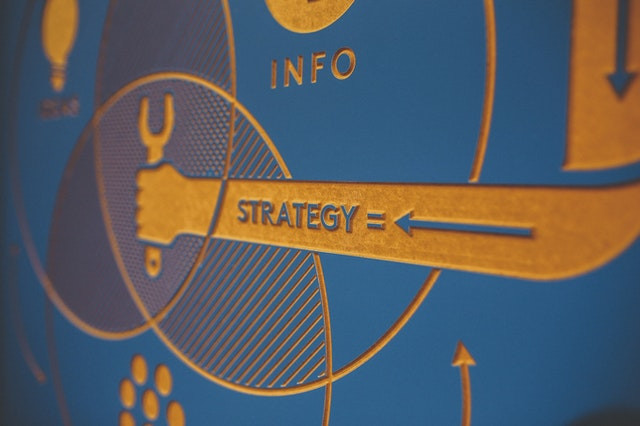 Promote Your Brand In 2021 With Custom Patches
A new year is upon us, and that means it's time to start fresh. Businesses, organizations, and brands are always looking for new ways to promote and market...
A new year is upon us, and that means it's time to start fresh. Businesses, organizations, and brands are always looking for new ways to promote and market themselves. Regardless of the size of the company, marketing is an essential part of the plan. Creating something tangible and unique that will leave a lasting impact is crucial, but how can you do something different? We can help! Have you considered custom patches?
More than just a style addition to garments, bags, hats, and more, patches can showcase your brand uniquely. Sure, custom patches are common popular additions to jackets, vests, shirts, sweaters, and more. But these days, custom patches are being used by businesses as a functional marketing tool. Small, eye-catching, and detailed, custom patches are affordable and practical, making them ideal for marketing and promoting any business.
Businesses, brands, companies, organizations, sports teams, and even bands are always looking for new ways to promote and market themselves. Custom patches are not exactly a new way to market and promote; however, the custom options allow you to create something different that is sure to stand out among the rest.
Custom patches are also an excellent option for raising brand awareness. They can be small and simple, or large, detailed, and eye-catching. No matter what type of patch you have in mind, they are a great way to promote any brand, organization, or company. Custom patches are essentially portable advertisements. They can be customized to say anything, so be creative and design a patch that flawlessly represents your brand. Patches offer a versatile and unique appearance, and they are great for companies of all sorts.
Custom patches will not only promote a company and its services, but they can also educate the public about events, locations, history, and more. You can even recognize employees and their hard work with a custom patch. Create patches for conferences, job fairs, and other events. They can even be used as giveaway items, which is sure to reach potential clients and customers. Use custom patches to raise funds or spread the word about a company's involvement with a nonprofit or a particular cause.
Custom patches make a great addition to any brand or business's merchandise. Create a custom patch that will enhance any apparel and accessories you already offer. Adding these to your online and e-commerce offerings is sure to catch eyes and help raise brand awareness. It's a new year, and it's time to consider new ways to market your business. Custom patches allow you to get as creative as you want. No matter the size, shape, or details, you can create a custom patch that is perfect for your brand or organization.
At Patches4Less.com, we have been creating and designing custom patches for more than fifteen years. We understand the impact that custom patches can have, and we can help you gain the most benefit from them. We also know what it takes to create patches that are effective and eye-catching. You can expect custom patches crafted from top quality materials while getting high-quality and economically priced results.
At Patches4Less.com, our talented team of designers and graphic artists will work with you to create the ideal patch for your business, brand, or organization. We can create patches of all shapes and sizes, which means you are not limited to just standard shapes, colors, and more.
We also do not charge for artwork or revisions, which means the patches you order will be the pins you receive. Our state of the art production methods and materials results in first-rate patches no matter your design or order size. We inspect every patch before it is shipped, and we stand behind everything we do with our 100% Satisfaction Guarantee.
Designing and ordering custom patches has never been easier. Get a free quote or email us and allow us to show you how easy ordering custom pins can be! We'd be honored to help!
---
Jesse Daugherty
Blogger
Hello, I'm Jesse Daugherty, a music enthusiast, sports aficionado, and an avid supporter of the arts. I'm a writer and content creator. For the past 5 years, I've shared my knowledge of custom patches and other promotional products, exploring their designs, meaning, and purpose.