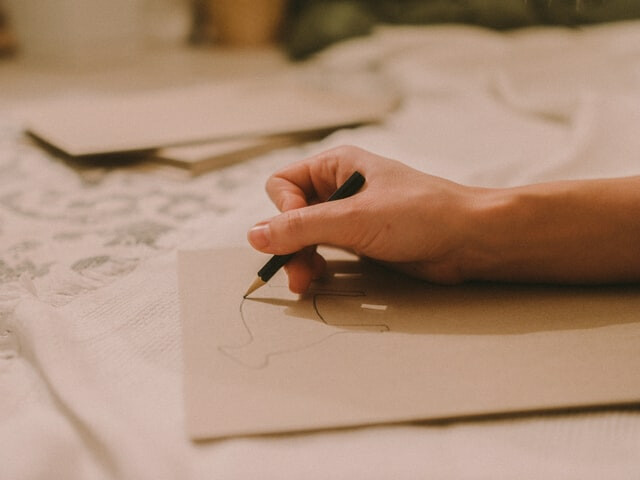 Properly Providing Artwork For Your Custom Patches
For nearly twenty years at Patches4Less.com, we have created custom embroidered patches of all sorts. Designing embroidered patches is easy and fun, though it can seem like an...
For nearly twenty years at Patches4Less.com, we have created custom embroidered patches of all sorts. Designing embroidered patches is easy and fun. We've produced thousands of patches, making the entire process simple and straightforward. Military patches, fire department patches, patches for style, patches for businesses, brands, and organizations, we've created custom patches for just about every reason.
We have also answered many different questions about patches. One question we have received time and time again is how to provide artwork for custom patches. We've spoken extensively about the aspects of embroidered patches and what works the best for a visual appeal. But, we don't often speak about how those elements are chosen or provided. People often ask us what type of format the artwork should be in and the best way to deliver it. Let's find out more about the proper way to submit artwork for your custom patches.
We can transform nearly any idea you have in mind into an eye-catching patch. We have an incredibly talented team of highly skilled graphic artists who will take the artwork you provide and turn them into great-looking proofs. Our staff has created patches based on scribbles from a napkin, so we can make anything happen. So, regardless of the right "format," we can still design custom patches based on your initial concept. We prefer vector artwork submissions for any project for clients who want to produce something themselves. Vector art is made with a vector illustration software program such as Adobe Illustrator. Vector art usually created in Adobe Illustrator is saved with certain file extensions that indicate that it is vector art.
The most common vector file extensions are .ai, .pdf, .eps and .svg. We prefer vector artwork because it provides a clear, clean image of what you want your design to look like. However, we do accept .jpeg, .gif, .png, .ppt, .doc, .tiff, and many other file format types.
Once you have chosen your artwork and saved it in the proper format, getting it into our hands is easy! There are several ways to get your composition to us. Our no-obligation free quote form is a great place to start. You will be prompted to include your design, as well as the size of your order, your budget, and contact information. Upon completing the form you can simply submit your quote request, and our team will get to work transforming your vector artwork into a free digital proof of your patch. Our artists will use your artwork to capture all of the details, and will work with you throughout the process to ensure you get the perfect patch.
You have complete control over the look of your patches, so get imaginative. Whether you want to create a new patch or recreate an existing patch, we are here to assist. At Patches4Less.com, we do not charge for artwork or revisions. We will revise your concept until it is exactly what you had in mind.
You have plenty of options too. We offer a selection of twill and thread colors, which are sure to make your patch stand out. Patches can be produced in any size and shape you can imagine, and our backing options mean you can attach your custom patches to any garment or your favorite accessories.
Find out more about our embroidered patches. Call us toll-free at 866-847-2824 or email us. If you want to start planning embroidered patches today, fill out our free quote form as mentioned above.
---
Jesse Daugherty
Blogger
Hello, I'm Jesse Daugherty, a music enthusiast, sports aficionado, and an avid supporter of the arts. I'm a writer and content creator. For the past 5 years, I've shared my knowledge of custom patches and other promotional products, exploring their designs, meaning, and purpose.