Putting The Custom In Custom Patches!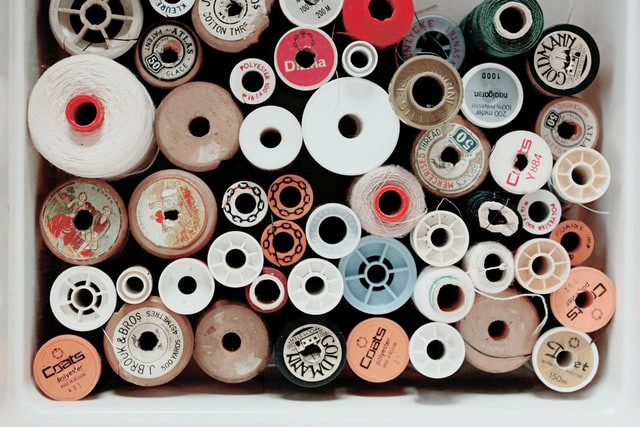 There are many different options when it comes to creating custom patches. Get super-creative or keep things as simple as possible. The choice is yours. Custom patches are perfect for work uniforms, jackets, hats, duffle bags, backpacks, and more.
You'll see patches just about everywhere you go these days. From military units and motorcycle clubs to teams, businesses, nonprofits and schools, patches have are a well-respected way to promote a brand, logo or concept. Why not give your organization's patches a boost by adding custom details?
When it comes to creating custom patches, you have complete control over your design. You can select the size, shape, colors, and attachment type.
Any good patch provider will offer multiple different ways to enhance your custom patch design. Thread colors, for example, are an excellent way to do just that. You can get creative, and your patches will look exactly how you envision them. You can also add metallic thread, a fantastic way to give your patches a flashy appeal.
Another important option to consider is your patch attachment type. With options such as traditional sew-on, iron-on, button loops, or Velcro®, each has its pros and cons, depending on your specific needs.
Tape and Velcro® attachments are easily removable and versatile, offering a less permanent approach than the others. Iron on patches offer quick and easy application. Sew-on patches offer permanent attachment that will last as long as the garment they're attached to. You can even add a plastic backing for extra stability.
Patch borders are another area of customization. You can choose between a classic "merrowed" border that creates a raised edge all the way around your patch. This classic style is ideal for standard patch shapes, and gives your patch a visual element of separation from the garment it's attached to. Hot cut borders give your patch a flat edge, and are perfect for custom-shaped patches.
The best part about custom patches is the flexibility you have when designing them. You have full creative control.
At Patches4Less.com, we are a one-stop source for all of your custom patch needs.
Ready to get started designing your own custom patches? Get a no-obligation free quote, or email us with any questions you have. Let us show you how fast, easy and affordable ordering custom patches can be!