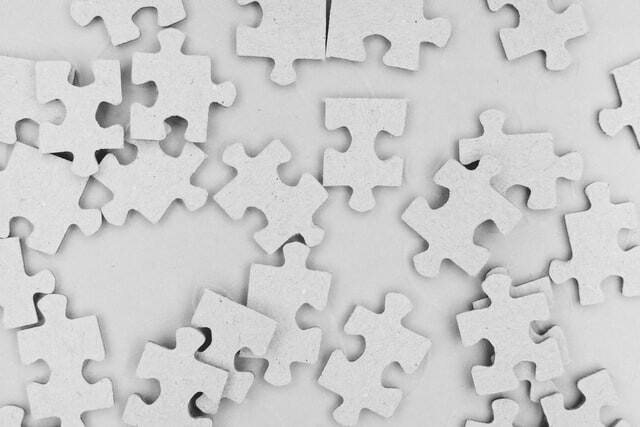 Quality & Detail! The Makeup Of A Quality Patch
In case you couldn't tell, we love patches. They are versatile, functional, creative, and unique. Not only are patches a great way to enhance your style, but they are also...
In case you couldn't tell, we love patches. They are versatile, functional, creative, and unique. Not only are patches a great way to enhance your style, but they are also great marketing tools, promotional items and make great merchandise for businesses, brands, and more.
But what makes a patch special? Is it the materials that are used to craft it? The thread color, the fabric, and the backing? Is it the eye-catching artwork that garners our attention? Is it the durability and how it looks both worn-in and brand new at the same time? Or is it the affordability?
There is no one correct answer to what makes up a well-designed patch, but there are a few elements that can take your patch to a whole new level. Whether you are selling patches online or using them to decorate custom merch, you want a quality patch with a stunning design. It can be challenging to know what to look for, but we are here to help! Let's examine the makeup of a quality patch.
A high-quality patch is crafted from suitable materials, boasts a solid backing with a smart design and excellent production. A patch can go far beyond fabric, needle, and thread. A patch is a piece of fabric or other material used to decorate a piece of fabric. This definition leaves a lot of room for interpretation. Your classic embroidered patch is made with a polyester-blend fabric and thread, but there are many other styles to choose from. Patches can be made from chenille, leather, PVC, polyester, felt, nylon, and much more. Here at Patches4Less.com, we specialize in custom embroidered patches.
However, when it comes to the highest quality patch materials, it depends on the patch style and the look you want. For instance, Scout Uniforms will only feature a traditional embroidered patch. In contrast, a black backpack might feature more textures and unique colors. The material you choose will affect the overall look of your patch and its durability. Embroidered patches offer a classic look and will hold up on nearly any fabric you choose to affix them to. It's possible to have high-quality patches using any of these styles, though the craftsmanship and the materials play a significant role as well.
Your patch backing is an important detail. It may not have much bearing on how your patch looks, but it will have a big impact on the quality of your design. Patch quality is about wearability and durability. A patch is not very useful when it falls off. A reputable manufacturer will offer a physical sample of your patch to see and feel the quality of the backing for yourself. Test its durability and attach it to a piece of fabric. There are a handful of backing options to choose from. Sew-on and iron-on patches are the most popular; the Velcro patches have become quite popular as well. Other patch backing options can be equally high-quality, offering people the flexibility to put patches on different surfaces and garments.
Of course, the design of your patch is pretty essential as well. You have complete creative control over the look of your patches, and there are four main elements to a good patch design. First, the color scheme. Go with bold, contrasting colors that make your design stand out. Brand colors are always a great option, making your design instantly recognizable in the process.
Be sure that you keep a simple composition. Patches are small, be sure to keep details to a minimum and keep the area uncluttered. Also, make your text big and clear enough to read. Make sure everything is spelled correctly too. These small details add a professional appeal. Finally, be sure you choose the right patch type for your particular design. Keep in mind what kind of look you are going for too!
We understand that not everyone is a designer, but we can assist. We offer free artwork and revisions, which means your patch will turn out looking exactly how you intended. At Patches4Less.com, custom embroidered patches are what we do! We have over a decade of experience creating top-quality custom patches, and we know what it takes.
Let us show you how easy designing and ordering custom patches can be. Get a free quote or email us. We'd be happy to help!
---
Jesse Daugherty
Blogger
Hello, I'm Jesse Daugherty, a music enthusiast, sports aficionado, and an avid supporter of the arts. I'm a writer and content creator. For the past 5 years, I've shared my knowledge of custom patches and other promotional products, exploring their designs, meaning, and purpose.