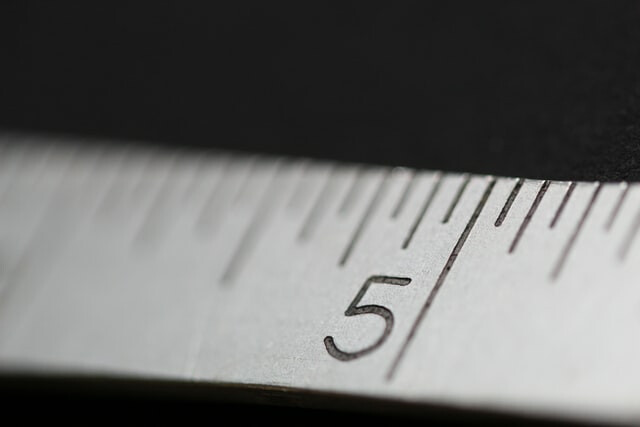 Searching For The Perfect Patch Size!
What's the perfect size for embroidered patches? It's one question that we've been asked time and time again. Unfortunately, there isn't a "perfect" size for custom embroidered patches. Several variables...
What's the best size for embroidered patches? It's one question we've been asked time and time again. Really, there isn't a "perfect" size for custom embroidered patches. Several variables determine the right size of the patch, including your personal preference.
The "perfect" size patch integrates all elements of the patch – the design, its intended location and its purpose. These factors will help you select the ideal size patch, whether you are looking for uniform, morale, sports, or other patches that add a stylish touch. Below we take a closer look at these factors and provide insight into what size patches will work best.
Patch Design
When creating an embroidered patch, start with an idea and figure out what you want to communicate with the patch. The artwork and features you incorporate will directly affect how big or small the patch should be. Are you marketing for an organization? Do you want to include a logo? Or, are you creating something commemorative?
Determine what kind of embroidered patches you want, then consider the design, color scheme, and other elements you want to incorporate. The components and intricacy of the artwork will help you choose the right patch size. Larger patches work best for complex designs with distinct attributes. The bigger the patch, the greater the detail. Smaller patches are fine for simple patches with less complicated art and text. Keep this in mind while you create your design.
Patch Location
The intended location of your patch also can affect your choice of size. Patches are most often located on the sleeves, chest, back, and sometimes the shoulders of garments.
Sleeve patches are small, simple, and understated. Embroidered sleeve patches adorn sports jerseys, often showcasing a team logo or number. Sleeve patches can also be found on tees and polos, adding a simple touch of style. More substantial sleeve patches can be found on leather jackets, bomber jackets, sweaters, and other garments.
Chest patches are popular on polos, oxfords, and t-shirts. They are also common on basketball jerseys, football uniforms, and hockey uniforms. Chest patches are effective for name patches on employee uniforms.
Like sleeve patches, chest patches are typically smaller in size, though perfect for branding purposes. You can employ bigger patches on the chest area, but they can look messy if not carefully composed..
You'll most commonly find back patches on jackets, vests, and, sports jerseys. The back is the perfect location for large, elaborate patches. An oversized, intricate patch will provide a clean look. The most common back patches are those of motorcycle clubs, especially the three-piece patches that take up the garment's entire back.
Common Sizes
There are several common sizes for specific patches. Smaller logo patches for sleeves and the chest are around 3 inches. Firefighter patches, police patches, and other first responder patches are frequently 4 to 5 inches in height. Logo patches like those found on sports uniforms or employee uniforms are typically 3 to 3.5 inches, while large back patches can be up to 12 inches.
To determine the patch size you would like to use, add the length and the width of the location and divide that number by 2. The number you get is the custom embroidered patch size. For example, if the length of the area is 4 inches and the width is 3 inches, the total is 7 inches. Then divide by 2, to get a patch size of 3.5 inches.
Once you understand patch sizing, it's easy to choose the best option for your specific needs. There might not be a standard size for every patch, but selecting the proper size will dramatically improve the final product. Find out more about patch sizes on our options page!
---
Jesse Daugherty
Blogger
Hello, I'm Jesse Daugherty, a music enthusiast, sports aficionado, and an avid supporter of the arts. I'm a writer and content creator. For the past 5 years, I've shared my knowledge of custom patches and other promotional products, exploring their designs, meaning, and purpose.