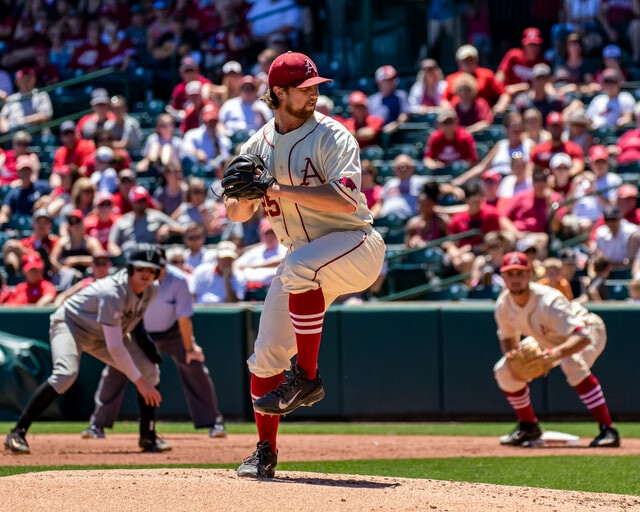 Season Opener Staples! Create Custom Baseball Patches For The Team!
Spring is nearly here, and that means that baseball diamonds and parks around the country will soon start filling up. Baseball is America's favorite pastime for a reason, and...
Spring is nearly here, and that means that baseball diamonds and parks around the country will soon start filling up. Baseball is America's favorite pastime for a reason, and many look forward to this time of the year. When it comes to baseball, patches are an essential part of the game. They are seen on every team uniform, from tee-ball to the big leagues, offering a bit of personality and character for each squad. Custom baseball patches take uniforms to a new level, adding a bit of color and charm to any team. They are a staple of the game and have been since the early days. The best thing about custom baseball patches is they can be used in various ways to say many different things.
Sure, we're all familiar with embroidered baseball patches from seeing them on our favorite team's attire. These patches add a shot of style and appeal to the uniform and are an excellent way to stand out on the diamond. However, you can put baseball patches on anything. Add your team's patch to a hat, a shirt, a pair of pants, or even socks. Baseball patches say a lot about the team through eye-catching details such as logos, text, and more. There are even custom patches for special events and games, such as the playoffs and championships.
Custom baseball patches are also a great way to commemorate a player or a coach. Many teams are creating their own special patches to wear to honor someone special to the team. In 2009, the Philadelphia Phillies wore a black circle patch with the letters "HK." The patch was a tribute to the squad's long-time sportscaster, Harry Kalas. Commemorative patches may also be used as a way to give thanks. Hand out custom patches to fans and supporters, or present a unique custom patch to someone who has done something special for the team. This is a unique way to build team spirit and acknowledge those who have helped the team get where they are.
Custom league patches are also be seen at all levels of the game. These custom-designed patches showcase which league a team is in. For many leagues, wearing the patch is a mandatory part of the uniform for regular and tournament play. Custom patches are a point of pride for all levels, but especially in youth leagues. Each league features its own specific patch design and is usually worn on the left shoulder. These custom patches add a sense of pride to the team and showcase their dedication to the game.
Rally patches are also a fantastic way to share team spirit. Custom patches that feature team names, mascots, and logos will have teammates and fans ready for the big game. It's an ideal way to build camaraderie while giving back to the fans. Rally patches could be handed out before games, offering a unique way to bring the fans and the players together. Custom baseball patches are also a unique way to look back at a wonderful season. Honor the good times you had with the team and the accomplishments with a unique design. A tribute patch to celebrate the season is a perfect way to keep the spirit of the game alive, especially during the off-season. One-of-a-kind tribute patches let you remember your incredible season for years to come!
Custom baseball patches are an integral part of the game. More than just a way to decorate a uniform, these patches are a sense of pride for fans and teams alike. At Patches4Less.com, we have created custom embroidered baseball patches for teams of all levels. We are committed to high-quality products and exceptional customer service.
We know what it takes to design a custom baseball patch that will leave a lasting image with fans and teammates. We've got you covered from uniform patches to commemorative patches and even rally patches for the fans. We understand the need to be unique and stylish, and our team of graphic artists and designers can assist.
Let us craft your team's image and make you stand out on the diamond. Get a free quote on our baseball patches or email us with any questions. Let us get your team ready for the season ahead!
---
Jesse Daugherty
Blogger
Hello, I'm Jesse Daugherty, a music enthusiast, sports aficionado, and an avid supporter of the arts. I'm a writer and content creator. For the past 5 years, I've shared my knowledge of custom patches and other promotional products, exploring their designs, meaning, and purpose.