Share Your Interests, Hobbies & More With Custom Patches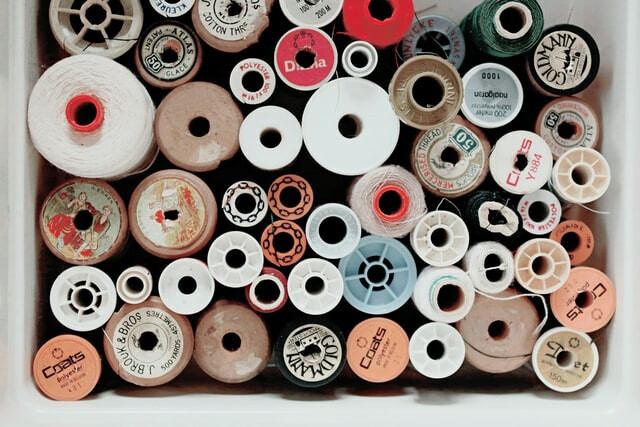 Custom patches can be found anywhere and everywhere. We've seen them on jackets, shirts, sweaters, and even accessories like bags and backpacks. We've also seen patches of all kinds, from uniform patches for businesses to custom patches used for marketing and promotion. Custom patches are great for several reasons, and they can even be used as a way to express your personality and style.
Custom patches add a touch of color and character to any item that they are affixed to. The personality and humor that custom patches offer are amusing and fun and can be seen from the runway to the uniforms worn by our military members. Troops use morale patches as a way to make inside jokes and build camaraderie within their unit. Custom patches let you add a dose of your own style to anything you own. Whether it's on the front of the vest, the back of a jacket, on a cap, or just about anything else, patches say a lot in a small space. Why not embrace your hobbies and interests with custom patches.
Embroidered patches let you turn your clothes into something outstanding. You can use custom patches as a way to elevate the look of your favorite garments. If you love to stand out and be the funny one, patches are an ideal way to be that person. Custom patches can be used to highlight a short quote, funny sayings, or even jokes. You are sure to be the center of attention with creative custom patches, especially those with bright images and striking colors.
Custom patches are even great for kids and children's clothing. They can be used to decorate your child's clothing and as a way to repair worn and torn garments. Kids are rough on their jeans, especially when crawling and climbing. Even the best apparel will wear and tear. Instead of getting a new pair, use custom patches to turn those worn-out favorites into something unique and eye-catching. Colorful patches are great to add to your child's favorite clothes, letting those worn-out pieces last a bit longer with a sense of style and appeal.
Custom patches are even great for novelty shirts and other garments. Use them to express your fandom for music, sports, and more, and push your message in a fun, creative way. It's also a great way to upgrade your attire with short quotes that promote freedom of expression. Custom patches are an ideal way to stand out and make a point. Showcase your humor and personality while taking your style to a new level.
At Patches4Less.com, we know custom patches. We understand their benefits and their impact on individuals, businesses, and brands. Our custom patches are great for uniforms, clothing, and accessories such as duffle bags, backpacks, and other items. We are a one-stop shop for all your custom patch needs. You can count on high-quality patches without the high cost. With over fifteen years of experience, our incredible team of artists and customer service representatives knows what it takes to produce and deliver a top-quality patch. We have an array of different options, including unique styles, bold colors, and a selection of attachment options.
We also stand behind our work with our 100% Customer Satisfaction Guarantee. Should you find any patch you buy from us defective in either workmanship or materials, we will replace it at no extra cost. Now that you know a few of the great things that custom patches have to offer, why not create some for yourself?
Get a free quote on your design, or call us toll-free with any questions you may have. We would be honored to help!