Show Your Style! Outdoor Patches For Summer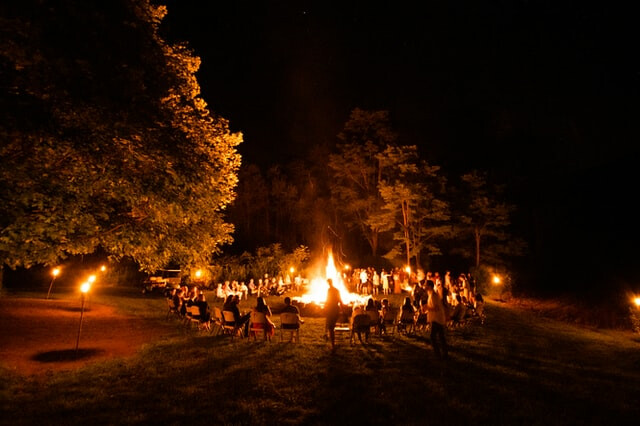 Custom patches have several uses. They are a way to add personalization to any garment; however they can also be used to identify employees of a business, show off membership to a club, and much more. Patches are a simple way to customize a garment, and they are also used to showcase one's interests and hobbies. Summer is upon us, and for many, it's a time to enjoy the great outdoors. The weather is warm, and there is plenty to see and do. Patches are an ideal way to commemorate your outdoor adventures, perfect for summer camps, fishing groups, hiking groups, and camping trips.
Each Summer, kids of all ages head off to Summer camp. It's a time for exploration and adventure, so why commemorate their journey with a custom patch? Patches may be handed out by campers and counselors, aiding in team building while honoring the memory of all of the fun that camp has to offer. Include elements that are significant to the camp, such as the logo and the name, even the location, and dates of their stay. They are a perfect way to celebrate for folks of all ages, providing something special for both campers, counselors, and administrators. These patches will be looked upon with pride and cherished for years to come!
For other outdoor adventures, patches may be used as a means to honor any adventure. Fishing clubs are in full swing during these warm months, and what better way to showcase membership than with a custom patch? Patches serve as a way to identify members, and they can be used as a means of marketing and promotion too. Include details that pertain to the club, such as locations, dates, names, and more. These elements make the patches meaningful and unique while offering members something exclusive and special.
Patches may also be used to celebrate the special memories of camping trips. Whether they are family adventures or just a spontaneous road trip across the country, custom patches can be created to commemorate any special event. Summer is a time for adventures, and patches may be customized to honor those moments. They may include images that showcase where you've been, special dates, and more. They can even be made to showcase hobbies and interests such as kayaking, swimming, and much more. Get creative and make the memories last with patches!
Here at Patches4Less.com, we know custom patches. Whether you've ordered custom patches before or this is your very first time, we're here to help. Our incredible team will walk you through each step, explaining the process and assisting you in creating the best design for your custom patches. Through our years of experience, we have produced thousands of patches, which means you can trust us when we say we know what works and what doesn't. We are committed to top-quality products, along with the best customer service on the market. Choose us for your custom patches and buy with confidence. Are you ready to get started with your order? Simply get a free quote or email us. It's that easy!