Spread The Word! Use Custom Patches To Raise Awareness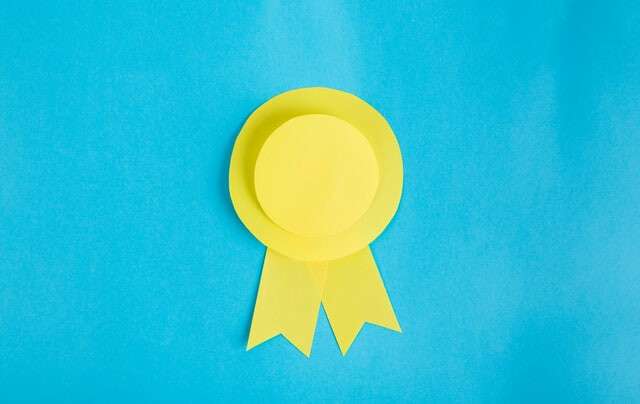 Here at Patches4Less.com, we specialize in embroidered patches. In fact, it's all we do! We have produced custom patches for sports teams, military units, brands, companies, and organizations of all sorts. Custom patches have a variety of uses and can be used for an array of purposes and applications.
More than just a stylish accessory for any garment of your choosing, patches are also a great way to market and promote any company. While our custom patches are ideal for uniforms, bags, jackets, and more, we can create custom patches for any use. Have you considered using custom patches as a way to bring awareness to a specific cause?
We are all familiar with awareness ribbons, but awareness patches offer something different. They feature the same symbol of unity and message, though offering a durable option for supporters, donors, and others.
Getting behind a cause isn't hard, but helping to spread the message can be a bit tricky. Awareness patches are used to support or raise awareness for a particular cause. This is done through the use of different colors and patterns, which are associated with various issues. For instance, yellow ribbons and yellow ribbon patches indicate that a family member serves in the military overseas.
Awareness patches are also a great way to draw attention to health issues. The most common is the pink ribbon in support of those with breast cancer. Other awareness ribbons and patches include pancreatic cancer, HIV/AIDS, autism, Alzheimer's disease, and many more. However, your awareness patch can consist of anything you would like. Add flowers, badges, symbols, logos, important dates, and other important information.
The best thing about custom patches is that you have complete control over the look. The goal is to draw attention to your cause and raise awareness. Do so with the use of bold colors and striking attention to detail.
As we mentioned earlier, embroidered patches are our specialty. We are a one-stop-shop for all of your custom patch needs. Whether you are looking for promotional patches for your business or name patches for your team jerseys, we've got you covered. We supply top-quality patches at great prices with unbeatable customer service. We are dedicated to providing the best products and value, so the quality of our patches' embroidery and our customer's satisfaction are our top concerns.
We make ordering patches easy, but we don't stop there. We stand behind every patch we produce with our 100% Customer Satisfaction Guarantee. If you happen to find any patch that you purchase from us to be defective in either workmanship or materials, we will replace it at no extra cost.
At Patches4Less.com, you can expect a high-quality look without the high cost, as well as the flexibility of customizing your own design. Designing and ordering custom patches has never been easier. Simply get a free quote or email us.
It's that simple! Let us show you how easy it really is!