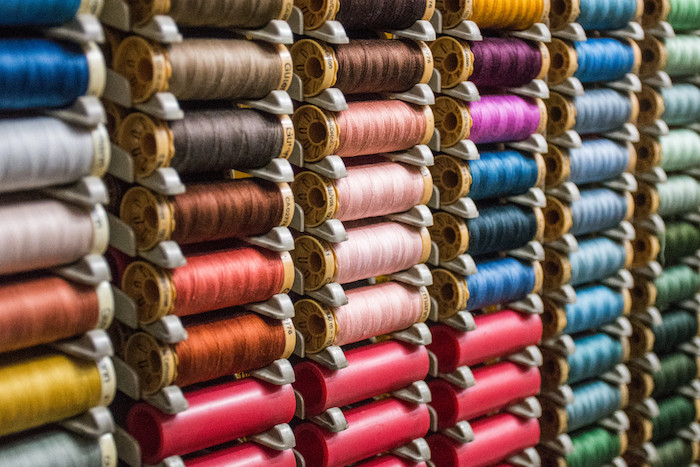 Stand Out With Metallic Threads In Your Custom Patch
There are a number of ways to update and elevate a patch to make it stand out. The design is the most important aspect, as is the purpose of the...
If you want to update and elevate a patch to make it stand out, there are multiple ways to do so. The design is the most important aspect. a From colors to unique details on every level, you can create custom patches in an array of forms.

One way to take any patch to the next level in terms of design is by using metallic threads. You might see patches that offer 50% metallic or golden thread. But why should you use metallic threads for your embroidered patches? Below we examine that reason and take a closer look at metallic threads in general.
Metallic gold and metallic silver are the most commonl metallic threads. The metallic thread does provide a unique and outstanding quality to any design. The metallic thread adds a flashy effect, which plays well with most designs on embroidered patches.
There are several reasons to opt for metallic threads. They add a high-end touch to your patch design. Metallic threads will make your patch more clean and crisp, giving your design a refined look.
A good example of this look is bullion patches, classic custom patches made of metallic threads. These high-end patches are found on school uniforms, military branches, and other groups. Some brands even use metallic thread when producing high-end jackets, to add a perception of more value for the money.
Organizations and clubs often choose bullion patches to accent garments for their members. Custom patches created with metallic threads stand out more. The threads offer a surface gloss that offers a beautiful and bold touch. The glitter effect of the threads is pronounced in the light, especially in sunlight.
Metallic threads are also popular for more complex patterns. They reflect the details of the design, adding a clean contrast. No matter your budget, we can create an eye-catching custom patch of any sort.
At Patches4Less.com, we provide quality custom embroidered patches of all kinds. We aim to be a one-stop shop, providing a high-quality look without the high cost. Qe will work with you to create the perfect custom patches for your specific needs.
Our team of talented graphic artists and designers will ensure that your patches are exactly what you have in mind. The quality of our patches and our customers' satisfaction are what matters.
We stand behind everything we sell with our 100% Satisfaction Guarantee. If you find a defect in materials or workmanship, we will replace the patch at no extra charge. We make designing and ordering custom patches easy and effortless.
When you are ready to order your creative custom patches, we're ready to serve all your patch needs. If you are ready to start today, get a free quote immediately. Feel free to email us if you have any questions regarding your design or the process of creating custom patches.

---
Jesse Daugherty
Blogger
Hello, I'm Jesse Daugherty, a music enthusiast, sports aficionado, and an avid supporter of the arts. I'm a writer and content creator. For the past 5 years, I've shared my knowledge of custom patches and other promotional products, exploring their designs, meaning, and purpose.