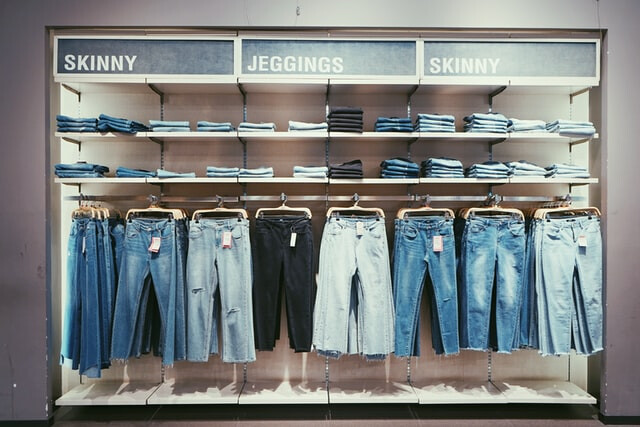 Apr 19, 2021
Step Up The Style! Create Custom Patches For Apparel
Patches are a great way to enhance any garment. They are used on apparel such as t-shirts, sweatshirts, sweatpants, workout attire, and hats. They can also be seen on well-known...
Author: Jesse Daugherty
Patches are a great way to enhance any garment. They are used on apparel such as t-shirts, sweatshirts, sweatpants, workout attire, and hats. They can also be seen on well-known clothing brands, as well as up-and-coming brands. But, they are also used by businesses for employee uniforms and even as merchandise. However, patches have remained a popular accessory in fashion and style. But it's not just tees, hats, and uniforms; patches are seen on other items like bags, backpacks, jackets, and vests. Custom patches are ideal for taking any apparel to the next level, adding a personal touch with color and character, raising awareness with style.
Patches are used by the most iconic fashion brands in the world to labels just getting started. They may be as simple as a sleeve patch with a logo or in-depth and intricate. Patches are used as an accessory, creating a unique addition to any garment. Often seen on jackets and vests, patches can be designed to make a point or to represent the name. Custom patches are created in any shape and size, including letters, numbers, state shapes, and more. Branding is always a good option, raising awareness and adding a dose of stylish appeal to any design. Create something with personality and character that represents your label flawlessly!
It's all about the details and color when it comes to a well-designed custom patch. As we mentioned above, they may be created in virtually any shape or size. But, you also have complete control over the design of your patch. No matter if you want a logo patch or a detailed design with vivid artwork, it's able to be transformed into a patch. Before designing a patch, you want to consider the garment it will be applied to. Tee shirts, polos, and sweatshirts are better suited for simple, small patches. However, jackets, vests, and even backpacks are fit for larger detailed patches. With that being said, if you are adding patches for branding, something small and subtle is best. The intricate and complex patches are the perfect fit for adding a detailed touch or a sense of style. The best part is that you have complete control over the final look of the design.
Custom patches can also be personalized for an exclusive appeal. They are often used for giveaways or sold as merchandise. A personalized design might include limited edition artwork, dates, or even sequential numbering. This type of patch will allow added creative freedom, providing support and fans something unique and unexpected. Personalized custom patches are fit for limited-run collections, including headwear, bags, and other apparel. Get creative with patches and stay stylish!
At Patches4Less.com, we know custom patches and their benefits. With over fifteen years of experience, we have produced patches of all kinds, including patches for clothing brands, bands, and more. We are committed to creating well-designed custom patches, and our team of graphic artists are among some of the best in the business. Not only do we take pride in our work, but we also take pride in our quality and craftsmanship. Expect only the best when ordering patches with us! From our materials to our customer service, we strive to provide you with the best. If you are looking for high-quality patches, unbeatable customer service, and cost-effective pricing, you have come to the right place. Get a free quote or give us an email. Let us show you how easy ordering custom patches is.