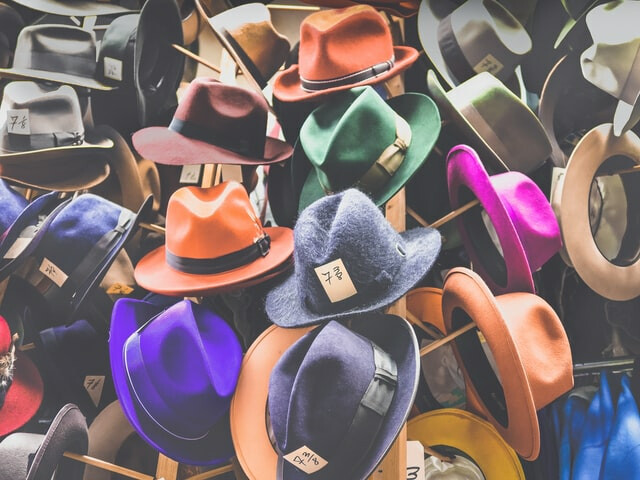 Jul 29, 2021
Step Up Your Style With Custom Patches For Hats
Your style says a lot about you, as well as your passions, hobbies, and interests. Hats are a great way to enhance and accent your style while getting a message...
Author: Jesse Daugherty
Your style says a lot about you, as well as your passions, hobbies, and interests. Hats are a great way to enhance and accent your style while getting a message across. We wear hats that represent our favorite sports teams, businesses, brands, and more. Sometimes, hats are worn to make a point. No matter what type of headwear you favor, adding a custom patch is a great way to take your hat from simple to extraordinary.
Patches for hats are nothing new; you've probably seen them created and sold by some of your favorite companies. Here at Patches4Less.com, we create patches of all sorts, and we can make hat patches that are perfect for a variety of reasons. Hats are easily taken for granted, and for many, they are an afterthought.
Hats are seen anywhere and everywhere these days, from snapback hats made popular by the streetwear culture to baseball caps that have been a part of the game since its inception. Hats have a special place in the spectrum of style, and custom hat patches are used as a creative and brand enhancement medium. Hats are more than a style accessory; they have a function, keeping the wearer's face shaded from the sun and helping to prevent sunburn.
These days hats are more of a casual style accessory, boasting logos and brands of all kinds. From team logos to farm equipment, even trucks, emblems, and text. Hats and caps have transformed into small billboards that are used for slogans, political affiliations, or just a way to share a thought. Hat patches allow you to express yourself with style, letting the world know where you stand on causes. Whether you are making a political statement or sharing your views, such as "Make America Great Again" or "I'm With Her," patches allow you to show your loyalty and dedication.
If you want something less serious, add a funny joke patch or something more light-hearted. Whether it is a simple word, a phrase, or just an image, we will produce great-looking patches that make a point in a fun and creative way.
The real secret is our modern machinery and materials. Today's high-speed, computer-controlled embroidery machines produce patches quickly while with precise consistency and quality control. Of course, the use of top-quality materials plays a large role in ensuring that you get high-quality products. Our embroidery threads and sturdy twill backing mean that your patches will stand up to rough wear and will continue to look good for years to come.
Embroidery was once a slow and expensive process, with each design made by hand. Each stitch had to be done with a single needle and thread. Modern embroidery equipment will produce multiple patches in less time, providing outstanding quality while reducing the cost of production.
Here at Patches4Less.com, all we do is custom embroidered patches. Patches are an excellent way to personalize any garment, from hats to shirts, jackets, even bags, and backpacks. They can be used to identify employees, show off club membership, and so much more. Patches are a simple way to enhance any garment, and we will develop custom patches specifically for your needs. We pair our top-quality materials with high-quality artwork with rigorous quality control.
We offer dozens of customization possibilities for your custom patches, including many patch sizes, plenty of thread colors, and a number of patch backings. We are committed to top-quality products while offering the best customer service on the market with unbeatable pricing. As we mentioned above, we are proud to offer free artwork and layout, as well as free revisions and free shipping to any address in the continental United States.
If you are looking for the best patches for your hats, you have come to the right place. Get a free quote now, or email us with your design. Our team of artists and designers will work with you throughout every step of the process. Let us show you how easy and effortless ordering custom patches can be.