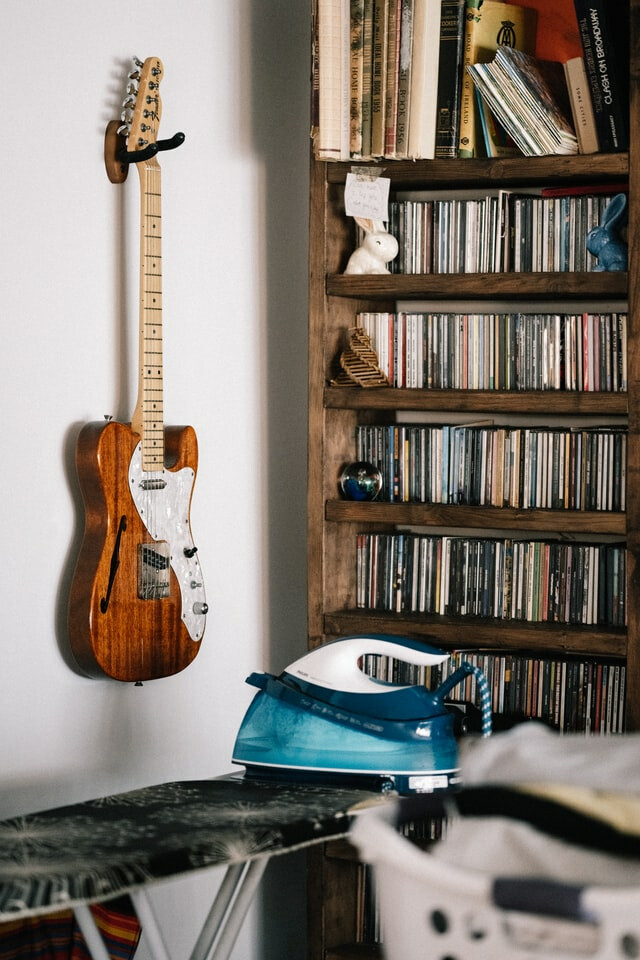 May 5, 2021
Stuck On Quality! Learn All About Iron-On Patches
Custom patches are available with various options. One of the most important details about any patch is the attachment option. Standard sew-on patches have been the traditional method, but iron-on...
Author: Jesse Daugherty
One of the most important details about any custom patches is the attachment option. Standard sew-on patches have been the traditional method, but iron-on patches have grown in popularity over the years. It's not hard to see why!
Iron-on patches are much easier to attach to any garment than sew-on patches, requiring very little know-how, and a few simple steps. The ease of application makes iron-on patches popular, and just like our other embroidered patches, the design is entirely up to you. Each patch starts with a twill backing material, with the logo, text, and other details embroidered onto the twill. Once the patch is completed, a heat-sensitive adhesive is adhered to the back of the patch before it's shipped to you.
Attaching iron-on patches is quite simple. However, there are a few things to be aware of. Not every fabric is suitable for iron-on patches. Stretch fabrics and others – such as leather -- that cannot tolerate high heat are not appropriate for iron-on patches. Cotton is the perfect material as it will withstand the heat from the iron, ensuring a strong bond between the clothing and the adhesive patch backing.
For other fabrics, opt for different attachment options. Sew-on patches can be applied to virtually any material, though tape backing and Velcro® supply more flexibility. Velcro backing allows for quick and effortless removal, which is excellent for moving patches from one garment to another or for laundering purposes.
As for the rest of your design, there are few other things to consider. Think about the purpose of the patch, as well as the size and shape. These options are a great place to start before selecting the thread and backing colors.
A reputable patch supplier will also help you select the best options for your specific needs and application. When you are looking for a supplier, look for value. At Patches4Less.com, we understand the benefits of custom embroidered patches, and we provide the best value on the market. You can expect top-quality patches for a low price, on top of outstanding customer service.
We have been designing and producing embroidered patches for more than 15 years, and we take pride in everything we do. Our exceptional team of artists will work with you to create patches that you will wear with pride. From our array of options such as thread colors, a wide range of sizes, and more, you will not find a better supplier of custom patches.
We combine high-quality material and artwork with rigorous quality control, which means you get the best patches available. We won't be undersold, so you can expect great patches regardless of your budget. You will enjoy free artwork and design, free revisions, and yes, free shipping to anywhere in the continental United States.
Ready to get started with your order? Let us help! Get a free quote or email us. It's that simple!