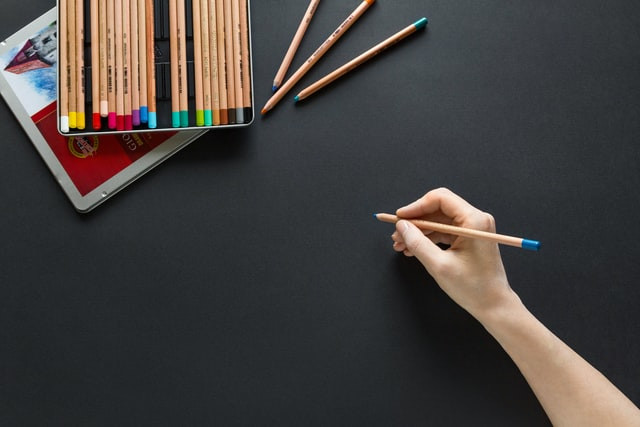 Oct 12, 2020
Submitting Artwork For Your Custom Patches
At Patches4Less.com, we have been creating custom patches for over 15 years. The number of questions we get from customers is never-ending, and one of the most popular questions...
Author: Jesse Daugherty
At Patches4Less.com, we have been creating custom patches for over 15 years. The number of questions we get from customers is never-ending, and one of the most popular questions is what type of format artwork for custom patches should be in and what is the best way to get it to us?
Before we dive into the world of formatting and more, we have an incredible team of graphic artists who will take your artwork and transform it into a great looking proof. We can take your simple sketches and notes, or the graphic artists and turn them into outstanding custom patches that you will embrace and cherish.
However, we prefer vector artwork for any projects for customers interested in creating their own art. Vector art is created using vector illustration software programs, such as Adobe Illustrator or Corel Draw.
But how can you tell if your art is vector art? The easiest way is by the file type. Modern vector art is usually created in Adobe Illustrator and will be saved with certain file extensions. The four most common vector file extensions are .ai, .pdf, .eps and .svg. Vector artwork provides us with the best, clearest image of what you want your final patches to look like. However, it isn't the only option. If you do not have access to a vector file of your artwork, we also accept .jpeg, .gif, .png, .ppt, .doc, .tiff, .psd, .cdr (ver9) and .pub files.
Once you have created your artwork and saved it in the proper format, getting it in our hands is easy! There are a number of ways you can get your artwork to us. You can use our free quote form for starters. This is the best place to get your order started, and you can submit your artwork through that page. You will find a place to upload your vector artwork. Once you have uploaded the artwork and submitted your quote request, the hard work is over.
From there, our team of incredible graphic artists and designers will take your vector artwork and turn it into your first free proof in 48 business hours or less. Your free proof will have your patch set in the required size to convey your artwork best. It's helpful if you know what size patch you need beforehand. Your proof will also feature all of the different design options and patch upgrades you request.
Transforming your artwork into a proof that accurately presents your patch takes time and skill. Our artists are required to enlarge and shrink your artwork to ensure that all of the smallest details are captured and displayed correctly.
The best way to make sure that we get every aspect of your patch just right is to send up your artwork in a format that will remain crisp and clear no matter how much we have to zoom into the image. This is why we prefer vector artwork and why they work the best. Now that you know all about artwork and the proper formats, it's time to design your own art for your own custom patches!
At Patches4Less.com, we offer the best custom patches you will find anywhere. We are dedicated to creating great-looking custom patches for uniforms, organizations, clubs, teams, and more. We take pride in everything we do, and we stand behind every patch we sell. We use only top quality materials and modern production techniques, while our quality control standards offer quality our competitors can't match.
We also offer our 100% Satisfaction Guarantee, which means if you find any patch you purchased to be defective in either workmanship or materials, we will replace it at no extra cost. Ready to get started on your order of custom patches? Get a free quote or give us an email. You can also call us toll-free at 866-847-2824.
Let's get started on your custom patches immediately!