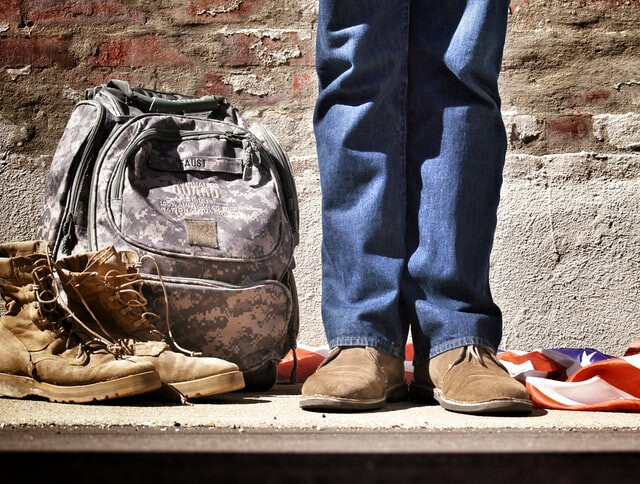 Tactical Patches Promote Unity & Teamwork
Patches are a universal part of military uniforms, not only for military members in the United States but around the world. Tactical patches are popular items found on military uniforms...
Patches are a universal part of military uniforms, not only for military members in the United States but around the world. Tactical patches are popular items found on military uniforms across the globe, adding a touch of style and personality to the standard-issue uniform. Like other patches, tactical patches come in many shapes and sizes, often some of the most unique and outstanding patches produced. They are packed with unique details that pertain directly to the people they represent, adding character and eye-catching appeal in the process.
What is it that makes these custom patch designs popular? Where did they start? Well, let's dive in and find out more about these stunning patches, shall we? The first question is relatively simple. Tactical patches are popular because they add a personal touch and showcase personality on a plain, standard uniform. Patches are popular outside of the military as well and for many of the same reasons. They are a fun, bold way to show your interests, though they are also great for team building and more.
Now the second question is a bit more in-depth. The history of tactical patches is a rich tapestry that dates back many years. Let's start at the beginning. For thousands of years, embroidery was rare and expensive. It was a labor-intensive artistry often found on luxury items reserved for the wealthy. However, the industrial revolution of the mid-1800s brought a change to many aspects of life. The first mechanical embroidery machines were invented, which meant embroidery could be produced on a large scale. Then in the early 1900s, power-driven embroidery machines became more common, making the process faster and more consistent. Later, machines could recreate a design automatically, all while being controlled by paper tape. These days, computer-controlled machines handle embroidery that can produce custom embroidered patches quickly and effectively.
Tactical patches have a rich history dating back more than 100 years. It all started with the 81st Infantry Division of the U.S. Army, who created the first shoulder sleeve insignia worn during World War I. The patch featured the silhouette of a wildcat on an olive drab background, serving as an homage to Wildcat Creek, which ran through the unit's training post of Fort Jackson, S.C. By World War II, every Army group including the field army, corps, and division had their unique sleeve insignia.
Eventually, tactical patches transformed into morale patches, which are usually unauthorized and unsanctioned. Morale patches are great for team building, commonly illustrated to show some aspect of a unit's mission. As we mentioned early, tactical patches come in an array of shapes and sizes. They may be as simple as an American flag or ornate and detailed with elements such as playing cards, lightning bolts, and other items. Tactical and morale patches symbolize pride and shared experiences that are embraced by active duty service members and veterans alike. However, the design is ultimately up to the individual(s) ordering the patches. These patches are a point of pride, honor, and accomplishment for many.
While most military patches are sewn onto uniforms, morale and tactical patches these days typically feature a Velcro® attachment. Due to the patches being "unauthorized and unsanctioned," they may need to be removed quickly or used on multiple uniforms. The Velcro attachment makes removing and reapplying these patches easy and effortless. Transfer them seamlessly between garments and make sure your attire is always appropriate.
Tactical patches are generally creative and bold, boasting slogans, mottos, good luck symbols, and other unique details. If you are on the hunt for great tactical or morale patches, we can help. When you are shopping for patches, buy them from a company that knows and appreciates the history behind them.
At Patches4Less.com, we understand the significance of morale patches and their place in history. Several of our employees are veterans, including some who have served in Afghanistan and Iraq. We understand the importance of creating patches that will be worn with pride. At Patches4Less.com, we are dedicated to top-quality designs, using only the highest quality materials and state-of-the-art production equipment to produce our patches. We also provide unrivaled customer service. When ordering custom patches with us, you will get free design and artwork, free setup, free shipping, and up to 7 free thread colors per design. We even back everything we sell with our 100% Satisfaction Guarantee.
We are intent on giving you our best each and every time. Not only do we produce top-quality patches, but our talented artists are among the best in the business. We will work with you throughout every step of the process to ensure you get the perfect patches for your needs. Simply call us toll-free at 866-847-2824 or fill out our no-obligation Free Quote form to find out more. We look forward to hearing from you!
---
Jesse Daugherty
Blogger
Hello, I'm Jesse Daugherty, a music enthusiast, sports aficionado, and an avid supporter of the arts. I'm a writer and content creator. For the past 5 years, I've shared my knowledge of custom patches and other promotional products, exploring their designs, meaning, and purpose.