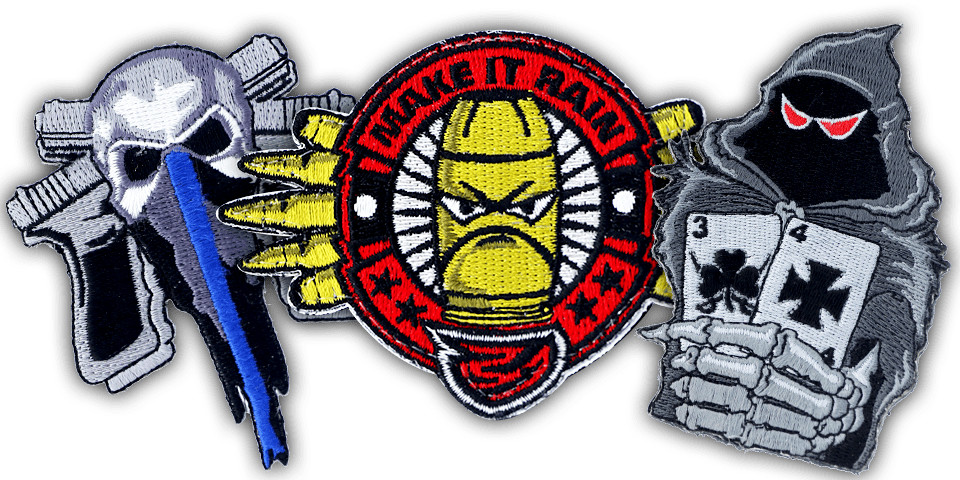 Team Pride! Custom Tactical Patches With Personality
Tactical patches are a big part of the military uniform. They are popular in the United States and the rest of the world. Tactical patches are a way to...
Tactical patches are popular add-ons to military uniforms, both in the United States and around the world. Tactical patches add a personal touch and some personality to a standard uniform. They come in many shapes and sizes, boasting unique details that correlate directly with the people they represent.
Tactical patches have a rich history that dates back more than 100 years. The U.S. Army's 81st Infantry Division created the first shoulder sleeve insignia worn during World War I. By World War II, every Army group, corps and division had unique patches. Many of these morale patches were unauthorized and unsanctioned.
Tactical patches can be as simple as an American flag, or rather ornate with details, including lightning bolts, Grim Reapers, and more. For both active duty service members and veterans, tactical patches are a symbol of pride and shared experiences. Each one represents a specific unit, with exceptional attention to detail and unique artwork with meaning and personality.
Your custom patches should portray a sense of accomplishment and pride. About that "unauthorized and unsanctioned" part – that's where Velcro® attachment comes in today. You can attach or remove morale patches quickly and easily. You can even transfer them between garments. And you can be sure your attire is always appropriate.
From slogans and mottos to good luck symbols and more, tactical patches are creative and bold. At Patches4Less.com, we know what it takes to create great tactical patches. We have the skill and experience needed to create memorable custom patches.
Our top-quality materials and manufacturing processes ensure that your tactical patches will be the best available. In terms of pricing, we won't be undersold.
Want to find out more? Great! Just fill out our no-obligation free quote form, call us toll free or email us with any questions you have. We'd be honored to help you create something your squad can wear and cherish for years to come.
---
Jesse Daugherty
Blogger
Hello, I'm Jesse Daugherty, a music enthusiast, sports aficionado, and an avid supporter of the arts. I'm a writer and content creator. For the past 5 years, I've shared my knowledge of custom patches and other promotional products, exploring their designs, meaning, and purpose.