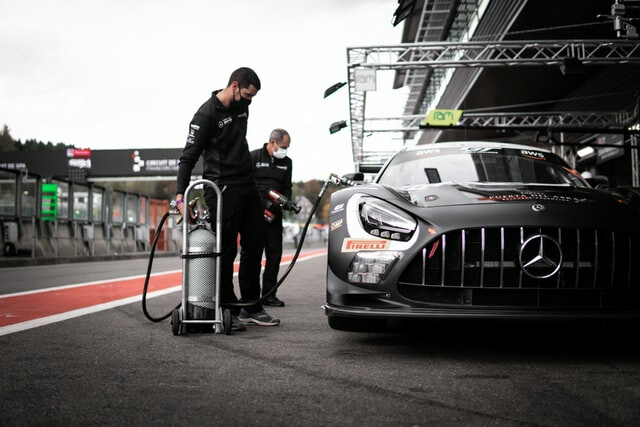 The Advantages! Custom Patches For Employee Uniforms
Custom patches have a wide range of uses. However, the most commonplace many see patches are employee uniforms. Patches can be seen on uniforms of all kinds, including those of...
Custom patches have a wide range of uses. However, the most commonplace many see patches are employee uniforms. Patches can be seen on uniforms of all kinds, including those of police officers, firefighters, emergency service workers, military members, and even on the uniforms of our favorite athletes. Patches are everywhere, and they may be used for so many different reasons. Small businesses and startups use custom patches for everything from identifying workers and roles to marketing and promotion. They are small but functional items that can have long-lasting benefits for any company. Today we take a look at a few ways that businesses are using and benefitting from custom embroidered patches.
Custom patches promote brand identity. When workers and staff members wear uniforms with a custom patch, the brand is carried and displayed everywhere they go. This means that workers become brand representatives, both in and outside of the workplace. A custom patch for an employee's uniform is sure to catch the attention of potential clients, benefiting the business in the long run. While designing a custom patch can seem like an overwhelming challenge, we will help. Custom uniform patches should fit within brand guidelines, boasting elements that relate to the brand. Logos, mottos, and information about the brand are always great to include. Custom patches can also foster teamwork among workers. Teamwork is crucial when building a positive culture at the workplace, and it's key to a successful business. Providing staff members with uniforms that represent the brand will give them a sense of belonging. Most agents see themselves as part of a unit, and custom patches will further drive home the point. Custom patches are an emblem of what they represent. From businesses and brands to organizations and other groups, a custom patch may be a distinctive badge worn with pride and honor.
More than just a good marketing tool and team builder, custom patches will also impact customers, clients, and patrons. Employee patches give companies a put-together look, adding an air of professionalism in the process. Patches can improve a brand's awareness and aesthetic, distinguishing the company from others. The most unique and professional images garner the most attention. Bold and striking designs are likely to get people to pay attention and find out about the brand.
Custom patches for employees go a long way. They are used to build camaraderie and will help create a positive workplace. However, custom patches can also be used as rewards for businesses. Employees like to feel valued, and custom patches are a great way to recognize the hard work and dedication that staff members put in. Custom patches may also be produced to commemorate special events and achievements such as milestones, tenures, or work on a particular project.
No matter how you intend on using custom patches, we are here to help. We have over fifteen years of experience, and we know what it takes to create well-designed patches. Through the years, we also have come to understand the benefits that custom patches can have for any business or organization. Small, cost-effective, and functional patches are ideal for many reasons. If you want to find out more about our custom patches, give us a call toll-free at 866-847-2824 or email us. To design your own patch, just fill out our no-obligation free quote form. Ordering custom patches has never been easier!
---
Jesse Daugherty
Blogger
Hello, I'm Jesse Daugherty, a music enthusiast, sports aficionado, and an avid supporter of the arts. I'm a writer and content creator. For the past 5 years, I've shared my knowledge of custom patches and other promotional products, exploring their designs, meaning, and purpose.