The Basics! The 3 Most Important Details For Custom Patches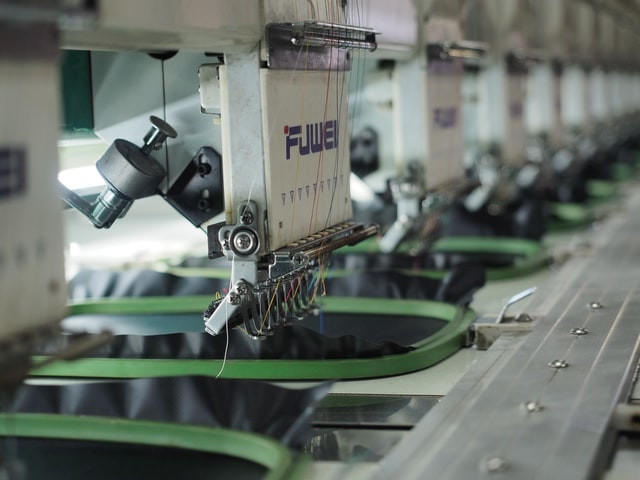 While designing custom patches is easy, there are a few things you should know before ordering. There are a bevy of options to choose from when designing a custom patch. The details include special backing, thread types, border styles and more.
While it might sound daunting, it really is an easy, painless process. Let's take a look at three important factors to consider when designing and ordering custom embroidered patches.
One of the first things to consider when ordering custom patches is patch size. You probably have a general idea of how big you want your patch to be. Keep in mind that some patch materials work better than others for certain sizes and shapes.
Smaller embroidered patches are best for simple designs with little or no text. Larger patches can better show details. You can also switch to woven or PVC patches. Both will allow more intricate details on small patches than embroidery can. A reputable patch provider can help you choose which style is right for your particular needs.
Another important aspect of your custom patch is its border. The perimeter of your patch is just as essential as the design. There are two different options for your patch's border. Merrowed borders – the standard style – feature a raised edge all the way around your patch. This creates a sense of visual separation between your patch and the garment it's attached to, and a classic look.
While merrowed borders are fine for standard geometric shapes, custom-shaped patches will look better with hot-cut borders. This style gives your patch a flat look, with no sense that it's raised from the garment. For more intricate custom shapes, hot cut borders can be your best option.
Last but not least, consider how you want to attach your patches to garments. The purpose of your patch will play a big role in what attachment method you should select.
The simplest option is the standard sew-on patch. You sew the patch into place on the garment you choose with needle and thread. This is by far the most secure way to attach your custom patch to a garment, easily able to outlast the garment itself.
Another popular option is iron-on backing. All you have to do is place the patch where you want it on the garment and apply heat from an iron or press. This melts the adhesive to the cloth for a secure bond. If you need to ensure precise placement of a patch you can iron it on, then sew it into place.
If you want to be able to put on or remove patches, or move them between different garments, go for Velcro® backing. The classic hook-and-loop fastener enables you to put patches on military or Scouting uniforms and remove them as needed.
At Patches4Less.com, custom patches are our specialty. If you'd like to find out more, fill out our no-obligation free quote form, or email us with any questions you might have. We make designing and ordering custom patches easy!