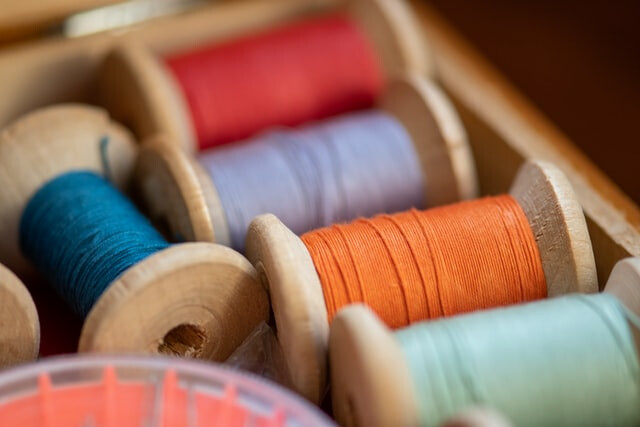 Jan 6, 2022
The Best Thing About Custom Embroidered Patches
Are you looking to spruce up your style? Do you want to add a new look to those ordinary jeans? Or, maybe you just want to add something unique to...
Author: Jesse Daugherty
Are you looking to spruce up your style? Do you want to add a new look to those ordinary jeans? Or, maybe you just want to add something unique to your favorite jacket. No matter the reason, custom embroidered patches are the perfect way to add new life to your favorite apparel. But that isn't the only reason why custom patches are great. There are several reasons you might want to create your own custom patches; however, you may not know where to start when it comes to the design. Well, that's what we are here for.
At Patches4Less.com, we specialize in creating custom embroidered patches of all sorts. We have an understanding of custom patches, and we will work with you to create the perfect patch for your particular needs. Need a patch to showcase your brand or business? We can do that. Do you need name patches for employee uniforms? No problem!
We offer a variety of patches, and we have created name patches, hat patches, embroidered patches, and Iron-on patches. Our high-quality work is what sets us apart from other patch providers. Below we examine a few ways you can get the most out of custom embroidered patches.
Business promotion and marketing aren't easy, especially for new businesses. However, our custom embroidered patches can solve your problem, offering something unique and bold that will provide a separate identity for your brand. Patches can be added to garments such as shirts, bags, caps, and more with your business logo and other important information. It will promote your business and give an interesting appearance. Custom patches can also provide an identity for your brand. Your brand name or logo will be instantly recognized.
Our custom patches are ideal for employee uniforms, offering customers and other employees identification. These patches also serve as a way to promote your brand and foster a sense of professionalism. Embroidered patches are also great for team building while showing the unity of your team. With an elegant look, your employees will feel like a part of them, providing strength and a sense of cohesion for everyone in the office.
New businesses are always looking for ways to promote themselves. Custom embroidered patches are a great place to start. We can create custom-made patches for your garments and products to give your brand a kick start. These patches will become an integral part of your marketing campaign. More than team building, custom patches will instill a sense of confidence in your employees when wearing the same uniform. They will be able to confidently talk to customers and promote your business simultaneously.
At Patches4Less.com, we are dedicated to top-quality embroidered patches. We take pride in what we do, and we stand behind everything that we produce. Custom patches are an excellent way to personalize a shirt, jacket, and other apparel. They can be used to identify business employees, show off a club logo, and more. Patches are a great way to customize any garment, and we can help you design the perfect patch for any use. We combine high-quality materials and artwork with meticulous quality control, which results in the best custom patches on the market.
Regardless of your budget, we can create custom patches that you will wear with pride. We are dedicated to outstanding custom embroidered patches and offer the best customer service you will find. We offer free artwork and design, free revisions, and free shipping to anywhere in the continental United States.
Are you interested in learning more about custom embroidered patches, we're here to help. Call us toll-free at 866-847-2824 or email us. You can even get a free quote if you have a design in mind. Let us take care of all your custom patch needs!