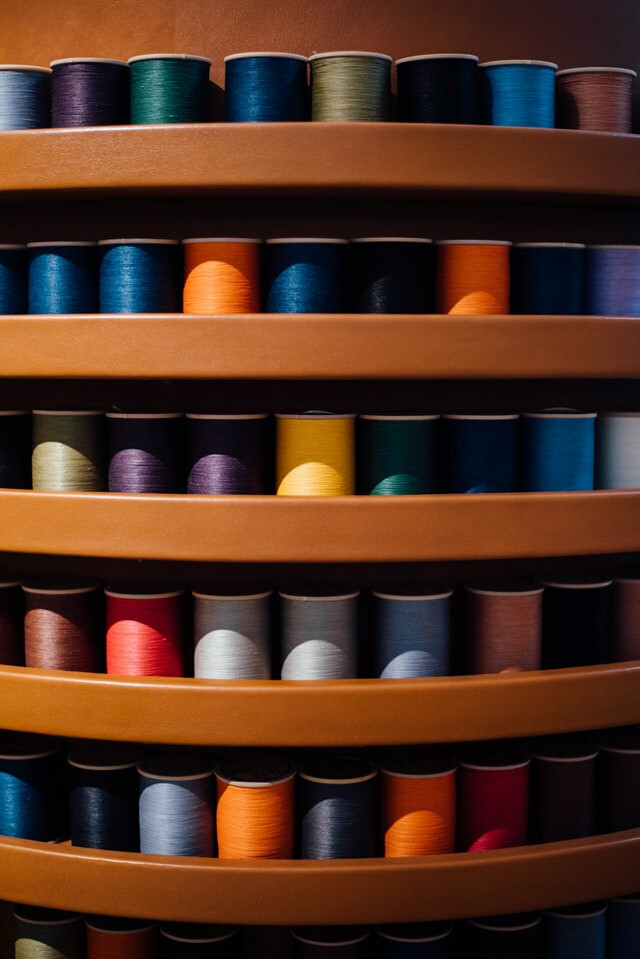 The Easy Way To Order Custom Patches
Do you need patches for employee uniforms? Are you looking for patches for a local youth sports team? Or are you exploring new ways to bring awareness to a cause...
Custom patches are ideal for employee uniforms, sports jerseys, and even hats, bags, and backpacks. Patches are even great for marketing and promotion. If you don't have a design in mind, you may not know where to start. It isn't difficult to create custom patches from scratch, it just takes a little forethought and a few minutes of your time. We've streamlined the process to make ordering patches effortless, making it easier than ever, and we can help with your artwork too.
Art and Text
Creating the perfect artwork for your patch or choosing the right font for your text isn't hard. Here are some pointers that will help.
For text, go bold. The text, as well as the artwork you choose, should stand out. Small or fine text can be difficult to recreate on embroidered patches: the bigger and thicker the text, the more legible your patch.
Second, contrast is a key to an eye-catching patch. Contrasting colors will make all of the elements of your design stand out. Black and white is an excellent example of contrasting color, though the options are limitless. Contrasting colors are nice, but a complementary border color will pop. The border frames your art and adds definition.
A color from the artwork of your patch is sure to accentuate the entire design. Keep your design simple. Complex and intricate artwork will have a busy look that is hard to read and difficult to make out. Keeping your overall arrangement simple will result in a much clearer looking patch.
Patch Size
Size does matter for embroidered patches, but there are a few determining factors. There is no perfect size, though the purpose of the patch and its intended location play a role. Larger patches are better suited for detailed, intricate designs. Smaller patches typically have simple, subdued art and text. As we mentioned, the location plays a significant role in the size of the patch too. Smaller patches fit better on the sleeves and chests of garments. Larger patches are a better fit for the back of garments such as jackets and vests.
Attachment Method
The backing option you choose will determine how you apply your patches. Sew-on patches are the most common, but they are challenging to affix if you have no experience sewing. Iron-on patches are popular because they are much easier to use and just as durable. Hook and loop (Velcro®) backing is ideal for patches that need to be removed and applied to other garments.
Tape backing is easily removed and less permanent than other attachment methods, perfect for a costume or outfit. Button loops are an excellent attachment method too. They are perfect for patches not meant to be permanent. No sewing or gluing is needed. Learn additional information about the various backing options right here.
Border Options
The border of your patch will dramatically impact its look. There are two standard border options: merrowed and hot-cut. The merrowed border is slightly raised and has a classic look that wraps around the outside of the patch. This looks incredible in a complementary color.
Merrowed borders are possible on simple shapes such as squares, ovals, circles, and more. Hot-cut borders are also used on simple shaped patches though usually used on intricately shaped patches. Read up on both border options here.

Now that you have a grasp of the basics of patch design let's talk about the ordering process. It's simple. To create your own patch, send in your custom ideas and any artwork to be used as a reference. The artists will then create a digital proof to view and revise. Once the digital proof is approved, production begins. Upon completion, the patches are inspected, packaged, and shipped out. It doesn't get much easier than that.
---
Jesse Daugherty
Blogger
Hello, I'm Jesse Daugherty, a music enthusiast, sports aficionado, and an avid supporter of the arts. I'm a writer and content creator. For the past 5 years, I've shared my knowledge of custom patches and other promotional products, exploring their designs, meaning, and purpose.