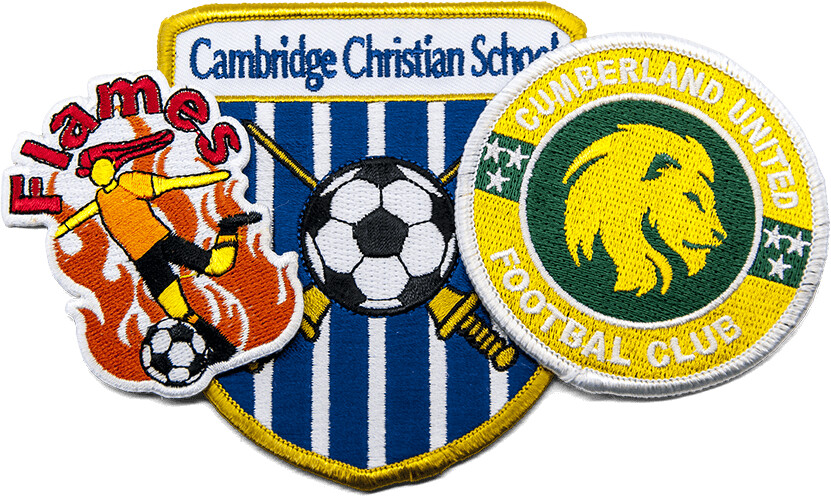 The Essentials! All About Patch Collecting
These days, everyone collects something. From baseball cards to sneakers, even pens, hats, and old electronics, there is a collector of nearly everything. Many folks have started collecting patches as...
These days, everyone collects something. From baseball cards to sneakers, even pens, hats, and old electronics, there is a collector of nearly everything. Many folks have started collecting patches as a fun hobby, trading, sharing, and purchasing patches of all sorts. It's easy to see why patches have become popular for collectors. They are colorful and each one is host to unique artwork that can be bold, subdued, or packed with meaning.
Custom patches are used as emblems of police and fire departments, while the Scouts, military units, and many other organizations used them as well. But, that is what makes patch collecting so popular; the vast array of different patches. For Police and fire departments, each station or department will have their own patches. We have even seen different patches for different units within the departments.
Military units have their own custom patch designs as well, and these unique designs are exactly what collectors are looking for. With a countless number of organizations, units, departments, brands, businesses, and organizations, there are an endless selection of unique patches worthy of collecting.
For many, collecting patches is a hobby that starts young. Boy Scouts and Girl Scouts often trade patches during their involvement in the organizations. For Scouts, patches are collected at local or regional gatherings, while others collection patches from national and international organizations. Those who start collecting as children often carry the hobby into adulthood.
Miliatary patches are a popular selection for patch collectors. Each patch is different and carries special meaning; especially for those who have served. For service members, both active duty and former, unit patches are a great way to commemorate their own service. They are also collected as memorials for friends and loved ones, carrying sentimental meaning.
U.S. space program patches are also popular among collectors. These custom patches are harder to come and carry more value. The first space mission patch was created by astronauts Pete Conrad and Gordon Cooper, used during the 1965 flight aboard Gemini V. Since then, custom patches have been created for every mission since.
For patch collectors and those just getting started, finding patches is easy. Check out scouting events, fairs, swap meets, flea markets, and other events. You will be surprised by what you find. These sorts of events are an excellent resource for locating patches to collect and trade.
However, online groups offer a wide selection of patches for sale and trade. There are enthusiasts groups for patch collectors too, which may be a great resource. Be sure to check out local antique stores and thrift stores for unique and random patches. Just keep your eyes open because you can find great patches just about anywhere. Oftentimes you will find them in places you would least expect. The best collectors are always looking for patches where they are, seeking the rarest and the most unique on their adventures.
For new custom patches, finding a dependable source can be tricky. However, for the best quality patches, lowest prices, and the most outstanding customer service, look no further than Patches4Less.com.
More than just a one-stop source for custom patches, we have over fifteen years of experience and a team of incredible artists and designers. You can expect upfront pricing, first rate quality and legendary customer service, which is what sets us apart from other patch providers.
Interested in finding out more? Well take a moment to fill out our no-obligation Free Quote form or email us. We'd be happy to speak with you and respond to your custom patch needs.
---
Jesse Daugherty
Blogger
Hello, I'm Jesse Daugherty, a music enthusiast, sports aficionado, and an avid supporter of the arts. I'm a writer and content creator. For the past 5 years, I've shared my knowledge of custom patches and other promotional products, exploring their designs, meaning, and purpose.