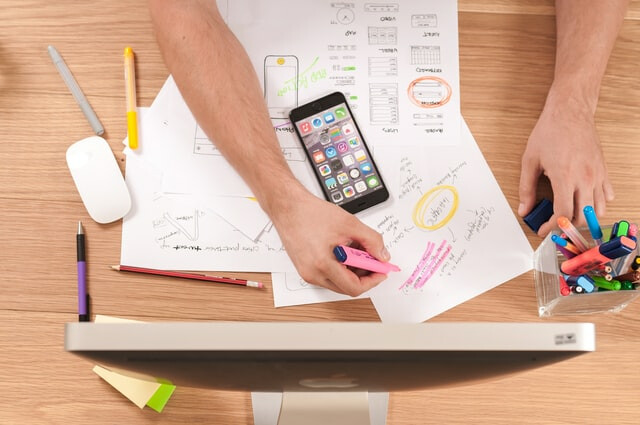 The In's & Out's: The Process of Designing & Ordering Custom Patches 
One of the most common questions we receive from new customers is, "how do I order a custom patch?" At Patches4Less.com, we have well over a decade of...
One of the most common questions we receive from new customers is, "how do I order a custom patch?" At Patches4Less.com, we have well over a decade of experience producing top-quality patches. We know the process, and we know what it takes to create a well-designed patch. Some people want to hold a physical sample of their patch to examine the thread and quality of the materials. Others are happy with a digital sample that represents what the finished product will look like. Regardless, everyone is different, much like every patch has a purpose.
Some customers know what they want, offering a fully developed logo with thread colors and a style in mind. Others come to us with photos or sketches of their concept. There is no right or wrong way to start devising a patch; however, understanding the process of developing a patch will help you get the most out of your design. Let's take a look at the process of ordering a custom patch.
The first and most important step in the process is preparing your plan. Before we can produce a patch, we need to know what your design will be. A reputable patch manufacturer will help you create the actual artwork, and some will not. At Patches4Less.com, we have a team of designers and graphic artists who will assist you in creating a great patch. For those who are not graphic artists, the thought of composing a custom patch can be overwhelming, but we're here to help.
Once your concept is ready to go, it's time for the next phase; selecting a patch style. There are several patch styles to choose from, and the use of your patch will help determine what style will work best. The style of patch you choose will have an influence on the way your patch looks and feels. If you are unsure of what style will be the best fit, we will help with that too. We offer top-quality embroidered patches that can be customized in various ways. Keep in mind that the style of patch you choose will play a big role in how your patch looks, its durability, and how it feels.
Once you have your artwork chosen and your patch style selected, it's time for approval. Once the details of your design have been determined, you will receive a scanned sample of your patch. This will be presented for you to decide whether any changes need to be made before production. This is an important stage in the process. Keep in mind what attracted you to your logo and focus on the important details. Understanding what details work best will ensure that your patch looks great and is perfectly designed for its purpose.
As soon as your sample is approved, production begins. Typically new patches take around three to four weeks, but that will vary depending on the size of the order or the complexity of the design. If you need your patches sooner, talk to your provider and communicate your needs. Often, orders can be pushed ahead of time when needed; however, it's all about communication. Ordering patches has never been easier.
Let's rehash the details. First, send us your design ideas and any artwork or pictures that correlate to your design. Vectored artwork is preferred, though we are able to work with almost anything. Our artists will then create a proof that you can view and approve before ordering. We do not charge for revisions, and the production process will not begin until you are satisfied with your design. Once approved, the patches head to production before being inspected by hand and shipped to you.
At Patches4Less.com, we make ordering patches easy and effortless. Are you interested in finding out more? Call us toll-free at 866-847-2824 or email us. You may also fill out our no-obligation free quote form!
---
Jesse Daugherty
Blogger
Hello, I'm Jesse Daugherty, a music enthusiast, sports aficionado, and an avid supporter of the arts. I'm a writer and content creator. For the past 5 years, I've shared my knowledge of custom patches and other promotional products, exploring their designs, meaning, and purpose.