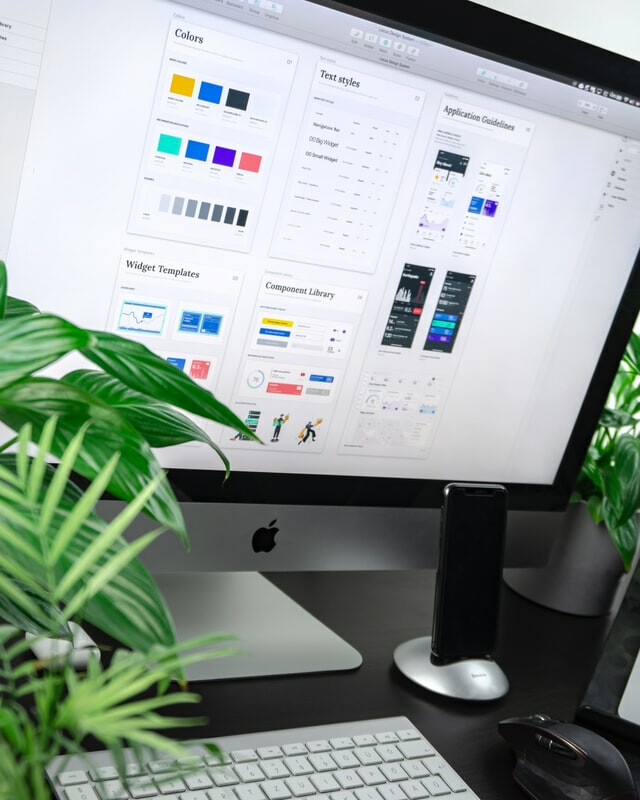 Nov 29, 2021
The Options: The Most Import Details Of Custom Embroidered Patches
Creating custom patches isn't hard, but it can seem a bit overwhelming. Creating anything from the ground up can be a challenge, but understanding the choices and options you have...
Author: Jesse Daugherty
Creating custom patches isn't hard, but it can seem a bit overwhelming. Creating anything from the ground up can be a challenge, but understanding the choices and options you have is key. The first and most important detail when creating custom patches is determining the kind of patch you want. There are several different styles to choose from, but the kind of patch you want is just the beginning of the process.
You have complete creative control over your design, choosing backing types, thread and thread color, borders, and many other options. Designing a patch may seem like a complex process, but we make it simple and easy. Patches come with various options to choose from, with hundreds of secondary options that will add depth and appeal to your design. Today we examine four major details that will result in a well-designed, eye-catching custom patch.
First things first, let's talk about the size of your patch. You probably have a general idea as to how big you want your patches to be. In the patch industry, the measurement is sometimes reduced down to a single number. This number is your design's maximum length, and width added together. The size of your patch will determine what elements you can include while also affecting the price of your order. Many don't realize that some patch materials work better than others for certain sizes or shapes. Embroidered patches are a great option for any size, from the smallest patches to larger projects like 12×12 back patches. The size of your patch is a major factor that will play a role in the rest of the elements you want to include in your design.
When choosing embroidered patches, it's also important to understand embroidery coverage. Embroidery coverage is essentially how much of the patches backing twill is covered in thread. We offer 50%, 75%, and 100% embroidery coverage options. 50% is ideal for most logos, while 100% is more for image-based designs. 50% embroidery is the cheapest option, but it also allows you to show off your chosen underlying patch material. For more intricate and colorful designs, 75% and 100% embroidery is best. But don't stress the details too much; our patch experts at Patches4Less.com will work with you to determine what percentage will work best for your design.
Now let's talk about the different attachment methods for custom patches. A well-designed patch is great, but knowing how you are going to attach them is crucial. Iron-on patches are among our most popular patches. They are easy to apply and great for patches that won't be too exposed to the elements. For something more reliable and durable, we recommend a firm backing meant to be sewn on. However, there are several other attachment options to choose from. Velcro backing is great for patches that need to be removed and reapplied, working well with uniforms, flight suits, jumpsuits, and more. Think about what type of garments you will attach your patches to and choose the right backing for your particular needs. The options are endless.
Last but certainly not least is the border or the perimeter of your patch. This space is just as important as the design inside. Depending on the art, you will have a few options, including Merrowed borders and hot cut borders. Merrowed borders help keep your patch together, protecting your design from stretching and scuffing. This border is a thicker line of embroidery that faces your patch and covers the design slightly, flawlessly accented what is inside. A hot-cut border offers a clean and precise look that is perfect for intricate patches with 100% embroidery. Depending on the design, you can choose a hot-cut border or merrowed. However, hot-cut borders are great for complex designs and simple patches alike. While there are several other options to choose from, these four elements will put you on the right track when designing the perfect patch.
At Patches4Less.com, we understand the importance of custom patches and the impact they can have. We take pride in the patches we produce, and we have an incredible team of patch specialists who can help you create the perfect patch for your needs. Our customer service representatives know all the price points, and they will help you get the best value while supplying top-quality patches that you can be proud of.
To find out more about our custom embroidered patches, call us toll-free at 866-847-2824 or email us. If you are ready to get started with your order, simply fill out our no-obligation free quote form now. Designing custom patches has never been easier!