The Process! How To Design A Great Custom Patch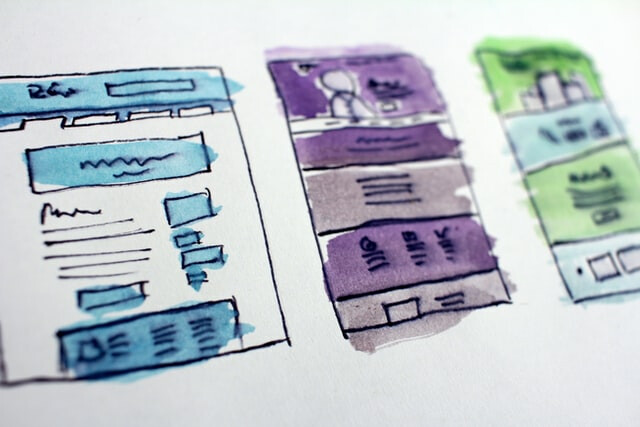 We have talked about why patches are great. We have examined their functionality, their different uses, and what designs work well with particular applications. Today we take a look at patch design, providing you a few tips and tricks for composing a great-looking custom patch.
The best part about patches is that you are in complete creative control. However, with an array of options to choose from, it can be challenging to pick the right combination. But we can help!
First things first, start brainstorming some ideas for your patch. Get inspired and consider whether it will be part of a collection or offered on its own. Think about the ways you and your customers might use your patch. Look to social media for inspiration, such as Pinterest and Instagram, and even your competitors. Get a few ideas going and design something original. A one-of-a-kind patch is sure to stand out, but you can be inspired by everything around you.
Once you have determined who your patches are for and their uses, it's time to begin the creation process. Draw, doodle, and compose your patch on paper. Jot down some ideas, or even dive into Procreate and build out your design. Whatever is most suitable for your process is the best place to start.
As you begin to sketch out your ideas, consider what size and shape you want your patch to be. These elements are important and will drastically change how your patch will look when produced. However, don't worry about making your plan 100% complete. Even if it's just a rough sketch or a black and white design, we can transform your concept into an eye-catching patch you will be proud of.
Now that you have a general idea of what you want your patch to look like, it's time to get into the details. Send us your design ideas and any relevant artwork or pictures that we can use as a reference. We prefer vectored artwork; however, we can use anything that gives us an idea of what you want. Our artists will then create a digital proof that you can view and approve before placing your order.
We never charge for revisions, which means you can make changes as you'd please in order to get things right. And, we won't start production until you are completely satisfied with your patch's concept. Upon your approval of the design, we then use that proof to produce your custom embroidered patches. Once they are complete, each patch is carefully inspected before being packaged and sent to your door.
At Patches4Less.com, we make creating patches a breeze. Embroidered patches are all we do, and we supply top-quality products at excellent prices. We use high-quality materials to craft outstanding patches that can be worn with pride. We are your number one location for all types of patches, including morale patches, military patches, uniform patches for teams and employees, and even funny patches.
With over fifteen years of experience, you can count on us for exceptional custom patches and unbeatable customer service. Rest assured that ordering from Patches4Less.com means you are getting a high-quality look without the high cost.
Ready to get started on your order? Simply fill out our free quote form or email us. We'd be happy to help!